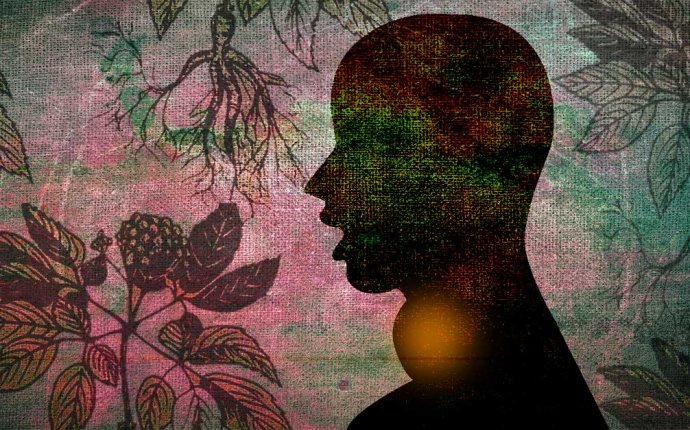 Thyroid Medicine in Ayurveda
Hypothyroidism is affecting mainly females causing slowing down of the system. Ayurvedic remedies have been fairly successful in treating hypythyroidism cases and in many cases restoring the balance permanently. The stress, the drugs, and diet has played a lot of role in making this disease a very common problem now a days. Herbal remedies for hypothyroidism of Planet Ayurveda comprises of four herbal remedies. These herbal remedies are effective in treating the hypothyroidism and makes the thyroid gland function well. The herbal remedies have to pass quality analysis test and are then used for medical condition. The ability of the thyroid gland to secrete T3 and T4 hormone becomes alright and the thyroid functions well with the help of herbal remedies.
Ayurvedic remedies which are focusing in handling functions of hormone releasing mechanisms at pituitary levels, hypothalamus levels and areas of the brain which affect our thought process. Herbs like Goutkola have remarkable properties to clear depression, stress, anxiety and improve feelings of happiness. Improve circulation in thyroid gland and other organs.
The four herbal remedies for hypothyroidism are: Gotukola Capsule, Chanderprabha Vati tablets, Guggullipid and Hakam Churna. All these herbal products are very effective in treating the disorder. These ayurvedic medicines works together to make the thyroid gland function well. There are no side effects of these herbal remedies.
HYPOTHYROIDISM
Hypothyroidism is under production of the thyroid hormones i.e. T3 and T4. The synthesis of thyroid hormones requires sufficient iodine in the presence of thyroid stimulating hormone. The iodine is taken up into the thyroid gland and incorporated in thyroglobulin molecules. But Insufficient iodine, or insufficient TSH, can result in decreased production of thyroid hormones.
CAUSES OF HYPOTHYROIDISM
Congenital thyroid deficiency
Autoimmune disorders
Iodine deficiency
The removal of the thyroid following surgery for severe hyperthyroidism or thyroid cancer
Stress.
SIGNS AND SYMPTOMS OF HYPOTHYROIDISM
Fatigue
Increased sensitivity to cold
Constipation
Dry skin
Weight gain
Puffy face
Hoarseness
Muscle weakness
Increased blood cholesterol level
Muscle aches and stiffness
Pain, stiffness and swelling in your joints
Thinning hair
Slowed heart rate
Depression
Impaired memory
AYURVEDIC TREATMENT FOR HYPOTHYROIDISM
This is a wonderful combination for Hypothyroidism patients and is working really well. The hypothyroidism can be treated with the help of Hypothyroid Care Pack which comprises of four herbal remedies called:
1. Gotukola Capsules
Gotukola capsule is made from gotukola extract. The extract form is much more effective than normal form. The other name for gotukola is centella asiatica. This popular herb used for anxiety, stress, improving microcirculation in glands and help to restore the balance of hormones. It also helps to fight mood disorders and depression. The dryness in the skin, constipation is also relieved because of it's natural action to improve harmony among organs and circulation.
Dosage: 2 Capsules twice daily.
2. Chanderprabha Vati
Each tablets contains myrrh and bitumen, sugar, black salt, sodium sulphate, rock salt, potassium carbonate, sodium carbonate, piper longum, piper nirgum, ginger, T.cordifola, E.ribes, E. officianalis, Curcuma longa, Cyprus rotundus, calamus, cinnamon camphora, piper chaba, B.montanum, Cinnamon zeylanica, E. cardamom, cinnamon tamala.
Dosage : 2 Tablets twice daily.
3. Guggulipid Capsules
Gugulipid is made from guggul extract.
Dosage : 2 Capsules twice daily.
4. Hakam Churna
Hakam chrna is made from Chandershoor, Kalonji, Methi, Ajwain.
Dosage : 1 Teaspoon twice daily.
This is a combination of 100 % natural products which helps to restore the balance of the hormones. The patients can continue to consume their altroxin or other thyroid gland stimulating pills. Slowly, when the herbs take over, the dosage of thyroid drugs can be reduced to half and then slowly withdrawn as the levels come to normal levels. The levels can be checked every month. After 6 months or 9 months, the levels will remain normal and then the herbal remedies can also be stopped.
Source: www.planetayurveda.com