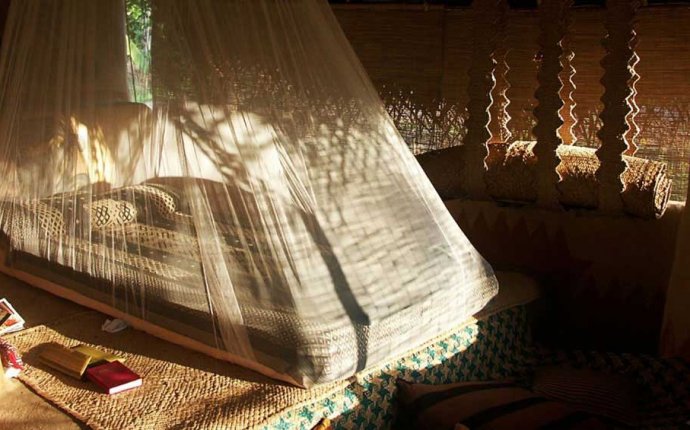 Best Ayurveda Resorts Sri Lanka
Ayurveda is a great alternative to conventional medical treatments and has risen in popularity over the past few years at an incredible rate. Our hotels in Sri Lanka offer original, traditional treatments in luxurious settings. Check out our best offers for Ayurveda in Sri Lanka if you are seeking Ayurvedic treatments from genuine specialists.
Forget about everyday life in one of our authentic Ayurveda or yoga retreats in Sri Lanka - indulge your senses in an oriental paradise and discover inner-peace under the guidance of our highly trained experts.
All of our retreats offering Ayurveda in Sri Lanka ensure deep relaxation and intimacy. Sri Lanka, also called the 'Teardrop of India', is known for its pristine beauty and serenity, and its long lasting postive effects on your health. All our hotels are peaceful sanctuaries which provide ayurvedic treatments for your body, mind and spirit.
The hotels offering ayurvedic treatments usually offer complete programmes, including an ayurvedic diet corresponding to your constitution type, or Dosha. The concept of three Doshas lies at the heart of Ayurveda treatments. Ayurveda distinguishes itself from conventional medicine by treating each person as an individual with a unique constitution and unique needs.
There is no universal diet or treatment which suits everyone. According to ayurvedic teachings, everybody has three Doshas (energies based on wind, fire, water and earth elements), however usually one or two are dominant. Alternative medicine, including Ayurveda treatments can help you regain inner balance.
Intensive Ayurveda in Sri Lanka
Although India is considered the homeland of Ayurveda, Ayurvedic medicine is of particular importance in Sri Lanka. The Sri Lankan Ministry of Health and Indigenous Medicine has a Department of Ayurveda, demonstrating the extent to which medicine in Sri Lanka relies on Ayurvedic teachings.
The principles of Ayurveda are universal, however Ayurvedic medicines and treatments vary from region to region. Some families in Sri Lanka have passed original Ayurvedic recipes from one generation to another, resulting in an incredible range of Ayurvedic recipes across Sri Lanka.
Intensive Ayurveda in Sri Lanka differs slightly from treatment in India, however the aim is exactly the same - to bring your body and mind into balance.
The most popular, complete ayurvedic treatment in both India and Sri Lanka is Panchakarma, which focuses on Ayurvedic detox. It takes a minimum of two or three weeks and includes an Ayurvedic diet. The treatment is highly individual and it is prescribed by an ayurvedic doctor, who will determine the right cosmetic treatments, medicines and menu. Panchakarma can be supported by yoga classes, which are offered by most of our resorts offering Ayurveda in Sri Lanka.
Resorts offering Ayurveda in Sri Lanka provide what is known as "barefoot luxury". For many guests it is a rare luxury to escape their mobile phone and computer, feel the sand on the beach under their bare feet and completely unwind, whilst taking Ayurvedic treatments.
Even in the most luxurious ayurvedic resorts in Sri Lanka, it is advised to bring comfortable, casual clothes with you. Moderate clothes which do not reveal too much flesh are recommended in public areas (e.g. in restaurants).
The weather in Sri Lanka
The monsoon season in the south-west of Sri Lanka, where most of the SpaDreams hotels are located, lasts from May to September. In the north-east the monsoon season lasts from December to February.
The monsoon season is often advised as the best time for Ayurveda in Sri Lanka - the rain makes the air clean and moisture supports detoxification as skin pores open more easily. Whilst the "rainy season" does not mean it will rain all the time, it may get cold in the evening. The weather in Sri Lanka is very changeable. You have to be prepared for the sun (hat and sun blockers) as well as for the rain during your time in Sri Lanka.
What to see
Most of the SpaDreams resorts in Sri Lanka are located close to the capital of Sri Lanka - Colombo - and the town of Galle, famous for its Dutch fortifications (UNESCO World Heritage Site). Other flagship attractions are located further from the south-west coast, in the so called "golden triangle" of the central highlands, including the historic cities of Kandy, Anuradhapura, Polonnaruwa, Sigiriya and Dambulla.
Other useful info:
If you fly from Europe to India it is likely that you will arrive at the hotel in the morning, before the check-in, it is advised to consider booking an additional night, to avoid waiting at the hotel lobby. A similar situation may occur if your return flight is in the late evening.
The customer service in Sri Lanka is outstanding and hospitality is embedded in the culture of Sri Lanka. Many locals earn their living from tips rather than their low salaries. Tipping is very welcome.
Source: www.spadreams.com