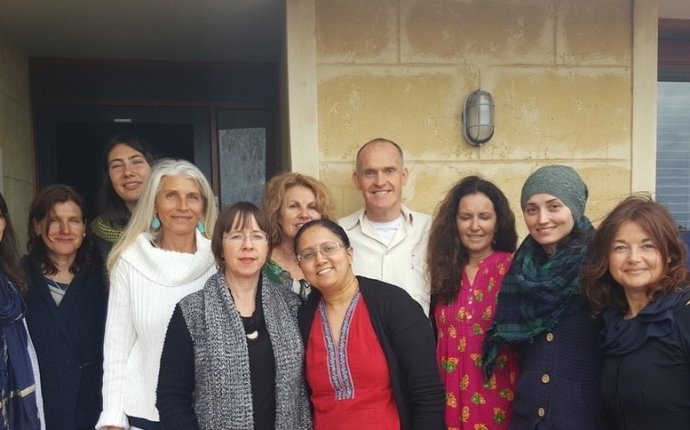 Ayurveda Australia
I've always believed in the healing availbale to us through nature. Both within our own human nature and our natural environment. When I first discovered Ayurveda, it just made sense. A language, a system, a scientific approach to not only the health of the individual, but the health of our planet. A language I felt innately deep within my being.
My Grandmother has been one of my greatest influences of natural medicine. My cousins and I use to call her Dr Nan, she had a remedy for everything! My mother introduced me to meditation and crystals when I was 12 and continued to influence my exploration of self inquiry and natural medicine for many years (and still does!). I was lucky enough to have the option of Yoga as an elective at school when I was 15 and so I began an exploration of asana and pranayama as a tool for mental, emotional and physical well-being.
Born with scoliosis in my lumber spine, and often refereed to as an allergy baby, thanks to the lactose intolerance and the eczema I would regularly break out in as a child, my mother searched for answers. In my teens I struggled with anxiety, lethargy and depression, and began searching for answers myself. These gifts, led me down the rabbit hole to where I am today, sharing the knowledge, experience and triumphs accumulated over the years.
The Spark…
The spark for the Vedic path was well and truly there by the time I was 20, influencing my choice to live in an Ashram for for several months, delving into the philosophical and spiritual aspects of the Vedic traditions. This led to the discovery of mantra, yantra and Homa Therapy which have played a key role in my own healing and transformation over the years.
Later, I trained through the Australasian Institute of Ayurvedic Studies, with Dr S.Ajit (BAMS, PCAS), Satyananda Yoga Academy, and more recently through the Australian Yoga Academy, completing the Ad. Dip in Yoga Teaching (350hrs). During my formal training years, I worked alongside a senior practitioner in one of Australia's busiest Ayurvedic clinics, assisting Ayurvedic Doctor, Dr Smita Naram, during her visits to Australia.
In 2014 and 2015 I traveled to, and stayed at Vaidyagrama Traditional Healing Village, an Ayurvedic hospital in Tamilnadu, India. It was here that I experienced the profound benefits of Panchakarma; and my love of Ayurveda grew even more. I was fortunate to return to India in 2015 for the International Conference on Ayurveda, where I met Dr Vasant Lad and for the first time felt what is was like to be in the presence of a living Guru.
Continuing to bring the practice of yoga, meditation, mindfulness and Ayurvedic food philosophy into my life, I created the Nourishment Garden. A platform to share my learning and experience. I have a practice based in St Kilda Melbourne, offering individual diet and lifestyle consultations, Ayurvedic Massage, workshops, cooking classes and retreats.
Source: thenourishmentgarden.com.au