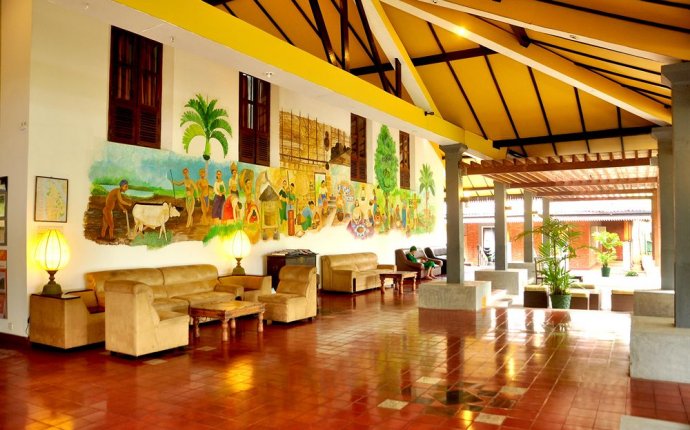 Siddhalepa Ayurveda Health Resort
Backed by a 200 year old heritage in Ayurveda practice, the Siddhalepa Ayurveda Health Resort and Spa offers a wide range of authentic treatment packages for most illnesses or health conditions. Spread over seven acres of tropical & indigenous trees, herbal medicinal plants, vines and bushes, as well as overlooking the Indian Ocean, the Ayurveda beach resort in Sri Lanka offers a holistic experience; this is provided under the expert care of resident physicians, visiting consultants and hospital trained therapists. The resort's Ayurveda centre is the only one in the country affiliated with an Ayurveda hospital.
A secluded hideaway along Sri Lanka's southern coastline set amidst palm trees and tropical greenery, Siddhalepa Ayurveda Health Resort Wadduwa provides true tranquillity away from daily life.
A sanctuary for the senses, the accommodation options at Siddhalepa Ayurveda Health Resort Wadduwa provide an ideal complement to the many therapies and treatments. With most featuring ocean views, the rooms, suites and bungalows at this Sri Lanka Ayurveda resort combine the island's traditional aesthetics with contemporary comforts and award winning eco-friendly design including the use of solar energy for hot water. With everything from breathtaking sunset views unfolding on your very own terrace to intimate in-room spaces where you can enjoy private Ayurveda therapies, these abodes each offer a truly distinctive home away from home where you can rest, relax and truly be yourself.
Ayurveda packages are available for most illnesses and medical conditions at this Ayurvedic Centre in Sri Lanka. Guests will be under the care of resident physicians and visiting consultants affiliated to the Ayurveda Hospital in Mount Lavinia, just outside the commercial capital, Colombo. All Ayurveda medicines stocked in the centre's dispensary are manufactured to ISO standards.
From anti-aging treatments, Ayurveda weight loss programmes to blood purification and 'Panchakarma' healing therapies, the packages are carefully planned out and prepared keeping in mind your best interests. At Siddhalepa Ayurveda Health Resort Wadduwa, the resort's expert Ayurveda physician will have a preliminary consultation with you prior to prescribing a course of treatment. While yoga exercise schedules and tailor-made dietary plans form part of the experience, these herbal treatment packages, focus primarily on alleviating any form of stress and nursing your mind, body and soul back to complete rejuvenation. By the end of a series of therapeutic healing sessions you will be filled with positive energy.
At the Ayurveda resort in Wadduwa, guests can stroll into the beachfront restaurant, a den of discovery where healthy Ayurveda meals are transformed into delightful dishes with exotic herbs, greens and a sprinkling of spice for a truly tropical experience. The Ayurveda physicians are on hand at all mealtimes to give advice on special healthy diets prescribed to guests or to talk to them on the benefits of Ayurveda foods. Meals served at the resort consist of garden fresh herbs, salads, vegetables and fruits while being supplemented with fish and white meat.
Source: www.go-lanka.com