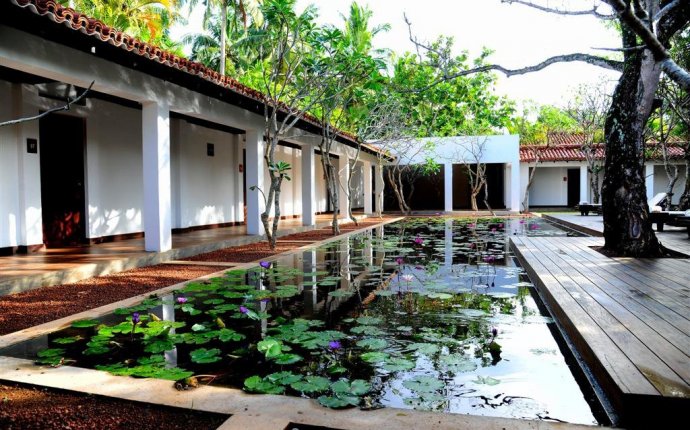 Sri Lanka Ayurveda Retreat
An Introduction
Ulpotha is a traditional working village in Sri Lanka cradled on the one side by low mountains and a lotus-ringed lake and on the other by tiny emerald green paddy fields. Our focus is on the restoration of an ageless agricultural way of life and creating an idyllic environment for Yoga and Ayurveda retreats. This includes bio-diverse organic farming and reforestation of the land and its immediate surroundings.
Guests are welcome for retreats at Ulpotha, Sri Lanka, for six months of the year (it goes back to being a traditional village for the rest of the year). Those who come for retreats will find a natural sanctuary of exceptional beauty in Sri Lanka's heartland, perfect for Yoga holidays and Ayurveda retreats. The most attractive retreat activity can be said to be to simply relax in its remarkable atmosphere of peace and calm. For those more purposeful in nature, Ayurveda therapies and Yoga classes are available. The Ayurveda is administered by Dr Srilal Mudunkothge, an acclaimed Ayurveda practitioner of this ancient, holistic medical art, while the Yoga classes are led by some of the world's leading Yoga teachers.
What You Pay For
When you book a Yoga holiday or Ayurveda retreat at Ulpotha the all-inclusive price you pay includes a lot: accommodation, all meals, snacks, drinks, two Yoga classes a day, a one-on-one consultation with our resident Ayurveda doctor, a full day excursion per week's stay, a massage per week's stay, laundry service and the use of bicycles, sauna, steam bath, hot water bathing area and taxes. Since gracious and priceless hospitality is what Ulpotha offers, tipping is not accepted and there are no additional service charges during one's retreat.
Though a consultation with our Ayurveda doctor is included, specific Ayurveda programmes are charged separately. All Ayurveda treatment income goes directly towards funding the Ayurveda clinic operated by Ulpotha that supplies free, year round Ayurveda services to over 5, 000 local villagers annually.
Ulpotha itself is run on a non-profit basis. All revenues from Yoga holidays and Ayurveda retreats in Ulpotha are spent supporting Ulpotha's villagers and the surrounding local community. The rates we charge reflect the delicate balance we need to achieve in generating the funds needed to support Ulpotha without subjecting it to visitor numbers that might overwhelm its natural environment - in other words, it's where our world of ideals must meet the practical.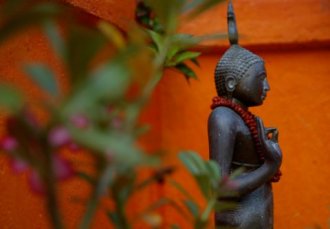 The Ulpotha Experience
Before coming to Sri Lanka to visit Ulpotha, we would also like you to see Ulpotha through the eyes of some of our former guests; people who have experienced Yoga holidays and Ayurveda retreats in Ulpotha just as you will. We recommend you read any one or more of the following :
* for a pragmatic description of Ulpotha from someone who had never been on a Yoga holiday or retreat before or been in Sri Lanka, have a look at this down-to-earth account written by Daniel Roberts, the director of a large online retail company, on the experience of his Yoga retreat;
* for a varied range of observations and opinions about Yoga holidays and Ayurveda retreats in Ulpotha, Sri Lanka, check out the comments from our Guest Book and articles from various press articles and publications.
The FAQ Sheet gives you information on Ayurveda retreat treatments, Yoga classes, Massage, and other activities and facilities available in Ulpotha as well information about travelling to Sri Lanka, while the Rates & Dates shows you the cost of your Yoga holiday and /or Ayurveda retreat in Ulpotha and our schedule of Yoga teachers and Ayurveda programmes.
We Hope to See You
Though Ulpotha has been blessed with the kind words of many who have visited and who have enjoyed Yoga and Ayurveda retreats in Ulpotha, some of which are cited in this web site, we would like to say that these are from guests and visitors who have seen and experienced Ulpotha, as well as the Yoga and the Ayurveda, through their own eyes and sensibilities. However, from our perspective, Ulpotha hasn't been established to be anything in particular. It is simply what it is - a magical place of beauty and stillness in Sri Lanka's heartland.
Source: www.ulpotha.com