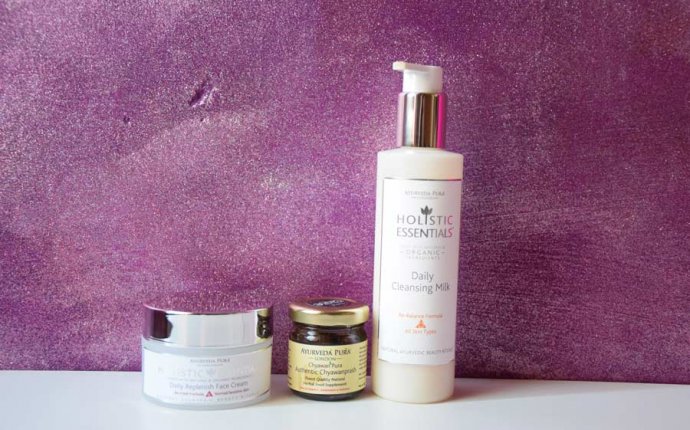 London Ayurveda
Ayurveda treatments are available from our team of specialist Ayurvedic practitioners at reCentre, 246 Balham High Road, Tooting Bec on the border between SW12 and SW17.
Ayurveda comes from Sanskrit words "Ayu" which means life and "Veda" which means wisdom or the "Science of Life", a holistic system of preventive medicine and health care that was developed in India over 500 years ago. The main focus of this science is balance. It is based on the universal law of balancing the five elements of nature i.e. space, air, fire, water and earth - that are present in the human body as "dosas" or bodily humors. It works to co-ordinate the functioning of the body with the same cosmic rules present in the universe.
Ayurveda believes the body has a natural ability to heal itself and we can aid this unique ability by investigating the constitution and current balance/imbalance of the individual. Every person is different and so every treatment is created specifically for the client's needs. Treatments work with Ayurveda's two fold principle of prevention and cure. Patients can benefit from a wide variety of physical, mental and emotional problems.
Dr. Anil Alexander (Dr. Alex) BSc, BAMS, MBA (AMBA, UK)
Dr. Anil Alexander (Dr. Alex) is a qualified Ayurvedic physician from Kerala specialising in Ayurvedic medicine & Panchakarma and all traditional Kerala Ayurvedic treatments including all Ayurvedic relaxation and therapeutic massages. He holds a Bachelor of Ayurvedic Medicine and Surgery (BAMS) - the most authentic degree for Ayurveda.
Clare Daniell
Clare has studied and taught yoga since 2006, and has been teaching yoga full time since 2009, when she co-founded and opened the reCentre-health studio. After years of trialling and testing many different systems and techniques, and discovering ISHTA yoga, Clare was delighted to find a yoga system where the dynamics of energy could be fully addressed and are combined with a thorough understanding of the anatomy and the application of yoga techniques. ISHTA stands for the Integrated School of Hatha Tantra, and Ayurveda. The yoga system of ISHTA complements Clare's practice with Ayurvedic Massage, Marma therapy as well as her training in holistic massage and Reiki.
Ratna Dey-Cordukes
Ratna's own experience of stress led her initially to the path of Ayurveda when the quest for inner peace and balance became almost urgent. As if by miracle she was made redundant and that accelerated her way into the world of alternative medicine, spirituality and self development.
Ratna went on to embark on a 5 year Ayurvedic Medicine degree through which she came into close association with Yoga and the Special Yoga Centre where she trained as an Integral Yoga Teacher. She now practices and teaches both Yoga & Ayurveda at different locations around London and the Surrey area.
Ratna's main interest is Mental and Emotional Well-being, Yoga Nidra and Ayurvedic Nutrition. She enjoys sharing information and experiences to help and empower others on their journey to good holistic health.
Ratna works with a consolidated programme "Clear, Cleanse, Create" that gives good results. She also does Ayurvedic consultations, bespoke Wellness and therapeutic treatments, runs workshops, retreats and cooking classes centering on wellbeing. Ratna also runs Integral Yoga Beginners classes and a Yoga Nidra & Meditation class called Stillness Hour.
www.forbalance.com
Treatments Offered
Consultations (Dr. Alex or Ratna)
An in-depth consultation assessing your current health according to the Ayurvedic principles. We will discuss your current and previous medical history, lifestyle and diet habits and then address the roots of any imbalances. Recommendations will be given on how to bring balance to your unique constitution through: diet, lifestyle and with the aid of herbs as teas, spices in your diet or supplements.
1st Consultation £75
Follow up (1 hr) £60
Ayurvedic Body Rejuvenation Therapy (Dr. Alex or Ratna)
This includes full body massage with Ayurvedic herbal oils. This is good for revitalizing the body, to reduce mental tension, aches and pains and to improve flexibility and endurance. Improves the tone of the skin.
1 hr: £60
1 hr 15mins: £70
Body Massage (Abhyanga): (Dr. Alex, Clare or Ratna)
A full body massage using warm medicated Ayurvedic oils. The massage is adapted to your constitution aiming to balance Vata (wind and air elements), Pitta (fire) or Kapha (earth element). The treatment lies in the technique and the medicated oils. Please notice that appointment time includes a short consultation.
1 hr: 15mins £70
90 mins: £80
Marma Abhyanga(Dr. Alex or Ratna)
This massage with stimulation of all marma pressure points in the body helps to alleviate pain, improve the circulation, digestive function, respiratory system and to increase flexibility and strength of the musculoskeletal system.
Natural Face Revitalisation Massage (Mukha Abhyanga) (Dr. Alex or Ratna)
Total embodiment of 'rejuvenation', this natural facelift helps to replenish your skin's natural vitality, reducing visible signs of aging and bringing an exuberant glow to your face. This unique and attentive treatment restores your 'get up and go' by invigorating your senses. "Release your inertia and rediscover your sparkle with this indulgent massage."
45 mins: £55
Indian Head Massage(Shiro Abhyanga) (Dr. Alex, Ratna or Clare)
Oil massage application to the head, face and scalp whilst seated. This treatment targets the areas where most of us hold tension: our neck, shoulders and face. Please notice that appointment time includes a short consultation.
30 mins: £40
Reiki Ayurvedic Massage (Clare or Ratna)
A truly powerful holistic treatment combining the healing energies of Reiki and Ayurveda.
1 hour: £60
Kansa Bowl Ayurvedic Foot Massage (Dr. Alex & Amanda Hermitage)
Fancy being swept off your feet and when you stand again, feeling as though you're walking on air? Step this way to have your soles stripped of stress and bounce back to life having had a deep, reviving massage on your feet and lower legs with an Ayurvedic tri-metal Kansa Vatki bowl
45 mins: £50
Ayurvedic Face Massage - Mukha Abhyangam (Dr. Alex or Ratna)
This involves Ayurvedic oil and pressure point massage. It also blends our very own face lift massage and head massage techniques. This is amazingly relaxing. It lessens the lines, wrinkles and dark circles under the eyes. Leaves you glowing for days.
1hr: £60
Ayurvedic consultation and Rejuvenation (Dr. Alex)
This includes a Consultation with the Ayurvedic physician to assess the body constitution and the full body massage with special herbal oils.
2 hrs: £120.00
PindaSweda - Ilakizhi / Podikizhi (Dr. Alex)
During the PindaSweda treatment small muslin bags filled with a specially prepared mixture are applied locally to relieve the muscle stiffness, swelling and pains. Highly recommended in joint conditions like frozen shoulder. It is also a wonderful relaxation massage which helps with detoxification and improves dry skin.
75 min: £70
Chakra Balancing (Ratna)
A profound Ayurvedic treatment using marma therapy (pressure points), crystals, hot herbal oils and a tuning fork to improve current chakra energy so the glandular system is balanced.
Source: www.recentre-health.co.uk