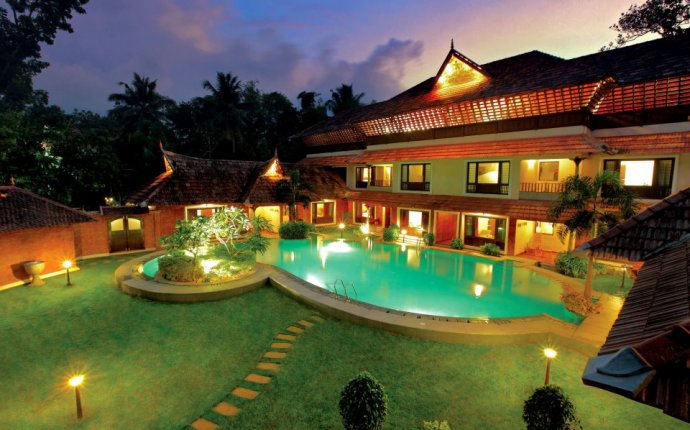 Krishnendu Ayurveda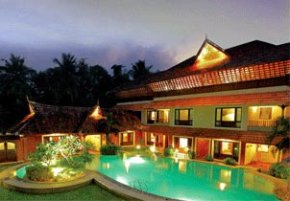 ***** Ayurveda - in tune with the times *****
Accreditations :Krishnendu Hospital Heritage Herbals (Manufacturing Division)
0 ISO 9001:2000 - Green Leaf
0 ISO 9001:2000 - GMP certification
Krishnendu Ayurveda Hospital established in 1908 by late M.C. Kunjuraman Vaidyan and developed by Vaidya Kala Nidhi R. Krishnan Vaidyan, Krishnedu has been rich in possessing wisdom of four generations with the grace of Ayurveda to cure and refresh. Krishnendu brings exclusive, holistic and personalized treatment programme for a host of diseases including Arthritis and Spine disorders to restore optimal health and well being.
Heritage Herbals Natural bliss to revive
Heritage Herbals, a pharmacy division of Krishnendu Ayurveda Hospital is exclusively set to provide ayurvedic medicines for treatment. Adhered to authentic textbooks in ayurveda, pure herbal medicines are prepared here, complemented by state-of-the-art technology. Our manufacturing facilities are approved by Government of Kerala and have been conferred with Good Manufacturing Practice Certificate for quality assurance. Krishnendu is completely dedicated to propagate this authentic healing system and comes as a clear choice for treatment and rejuvenation.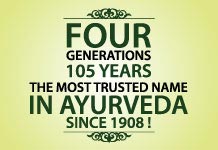 Ayurveda
Services
Health Care Programmes
The Rejuvenation Packages.
Detoxification Package
Slimming Package
Pain Management Programmes
Treatment
Various combinations of ayurvedic therapies are advised after a detailed examination of the patient's medical history at the initial consultation. You will then receive an individualized module consisting of therapeutic massage, dietary counseling, body detoxification and rejuvenating treatment. The average modules are between 7 to 28 days.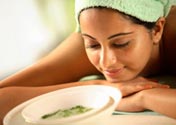 All therapies are conducted under the supervision of professional Ayurvedic physicians. As part of extended rejuvenation programme.
Our packages include the five-fold body purification or detoxification programme known as Panchakarma and the renowned ayurvedic way of rejuvenation known as Kayakalpa.
Abhyanga - Cleansing Massage
Snehadhara - Oil Treatment
Shirodhara - Oil Treatement
Swedam - Herbal Steam bath
Njavara Kizhi Massage - with special types of rice puddlings
Shirovasti - Specially designed Oil Treatment for head
Body cleansing Techniques:
Sneha vasthi - Oil based enemas
Kashaya vasthi - Medcinal enemas
Nasyam Head - cleaning by medcinal nasal drops
Virechanam - Purgation,
Vamanam Emesis - For Cleansing the bowel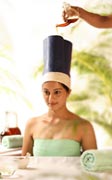 Facilities
Beauty Salon
Restaurant
Walk Trail
Herbal Garden
Dental Appoinments
Airport Transfer & Pickup
Yoga
Air / Train/ Road Reservation
Treated Water
Physiotherapy Department
Mini Library
Cable Television
Mail.Fax, Courier Service
Internet Browsing Centre
Car Rentals
Laundry Service (On Request)
Foreign Exchange Facility
Services with distinction
At Krishnendu, we offer both inpatient and outpatient services. Both departments are equipped with modern facilities. Different treatment modules are developed and designed on an individualized basis by our physicians. Inpatient accommodation includes either single or twin bedroom with private veranda. Suites are equipped with telephone, cable television, A.C, and refrigerator. We have separate treatment rooms with utmost privacy for male and female, so as to unwind mind and body with the rejuvenating ayurvedic touch.
Redefining rejuvenation, we have walking trails in our ambience where you can go for a short walk In - patient accommodations
We also have round the clock security, mini library, an indoor activity room, an internet caf and canteen.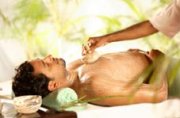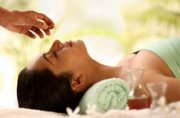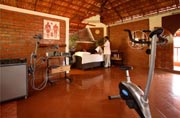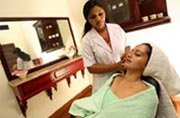 Source: www.hospitals-directory.com