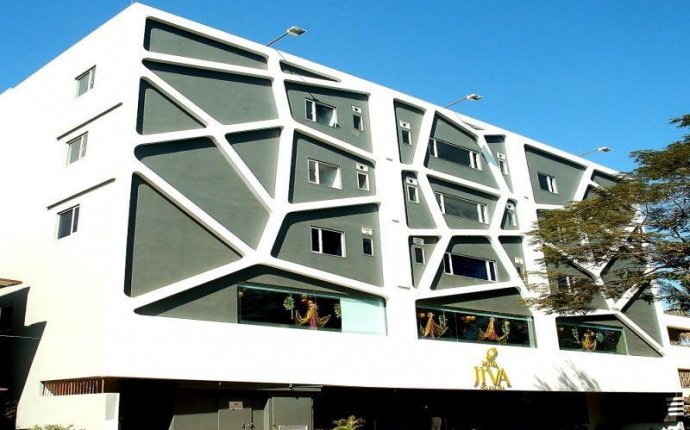 Jiva India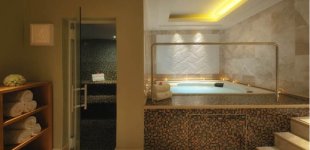 The Taj Hotel in Cape Town is the first hotel in Africa built by the Taj Hotels company and features the first Jiva Grande Spa in Africa.
Jiva Spas offer a spectrum of authentic, traditional Indian wellness treatments and experiences in a stylish and soothing setting. Drawing from ancient Indian healing wisdom, Jiva Spas believe that a spa unfolds a way of life within which the life force is the bedrock of wellness.
Jiva Spas embrace a deep understanding of mind, body and spirit; their individual needs and their interdependences. The Jiva spa programs are thoughtfully designed to luxuriously pamper and indulge, heal and nourish, restore and rejuvenate. Jiva Spas offer a new lifestyle awareness that is both internal and external. All products used at Jiva Spas are natural and uniquely developed from Indian herbs, essential oils and special ingredients.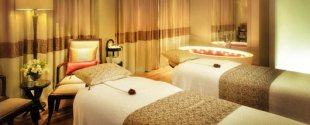 Their ethos draws on the rich and ancient wellness heritage of India, the fabled lifestyle and culture of Indian royalty through the centuries, and the healing therapies that embrace Indian spirituality. Each treatment and experience has been selected to initiate physical, mental and spiritual equilibrium.
The treatments are divided into Indian aromatherapy treatments. Inspired by the ancient Indian science of the planning of space, Jiva spas provide a refreshing concept in spa design that exude a harmonious balance of energy and elements in their restful tropical overtones, organic design and contemporary finishes. The spas are equipped with single and double treatment suites, beauty treatment rooms, relaxation pools and fully-equipped gyms.
Spa therapists offer treatments with unique products made from pure Indian herbs, Indian aromatherapy oils, natural creams and special ingredients.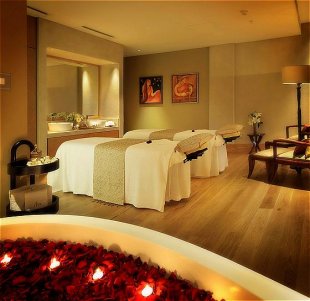 Bina Patel, co-founder of Jiva Spas and vice-president of Spa Operations and Development, says that in its simplest form, Jiva Spas encapsulate the science of longevity. Its principles have been practiced in India for about 6 000 years and are also practiced in various forms on several continents, probably dating back to when the continents were joined.
In essence, the body needs a perfect state of balance to function properly, and Jiva Spas aim to help the body restore than balance.
All the 20 Jiva Spas operating worldwide follow these principles closely. It's the only spa brand in the world where everything that touches body is completely natural, from organic cotton, sun-bleached fabrics and oven-baked pottery, bamboo fibre, soy cotton and so on, making up 200 customised products.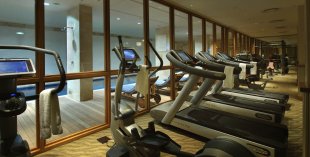 "While Jiva is the only Indian Spa brand that operates worldwide and our methods are deeply rooted in ancient teachings, our aim is certainly not to convert our clients, but simply to provide a superior spa experience, " says Patel.
The Jiva philosophy
Jiva Spas are rooted in the philosophy that Jiva or 'life force' is the foundation of wellness. Inspired by ancient Indian healing wisdom, Jiva believes that a spa unfolds a holistic path of life that opens out channels to nurture one's life force. Yoga and meditation, as mastered and disseminated by accomplished practitioners, as well as aromatherapy and other indigenous Indian therapies as offered by traditional physicians, using exotic Indian ingredients, are the pillars of signature treatments and experiences at Jiva spas.
In true Indian tradition, Jiva believes in the time-honoured adage "Atithi Devo Bhava, " that means "The guest is god." The exquisite traditional and royal Indian ethos of Jiva Spas is accentuated through holistic treatments, enlivening and meaningful rituals and ceremonies and unique natural products that are integrated with the experiences.
Jiva Spa experiences and treatments
Source: tajcapetown.co.za