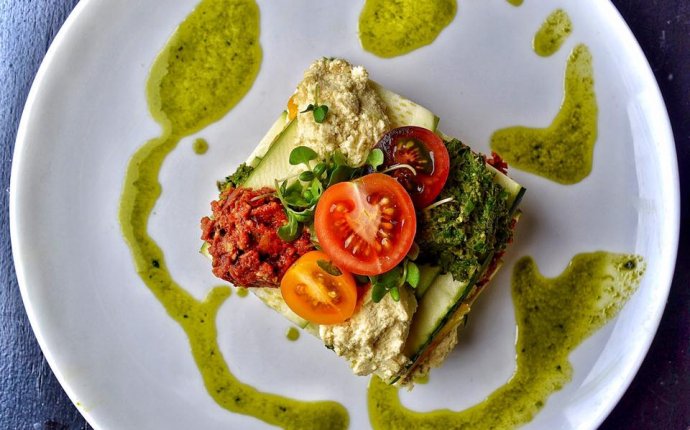 Ayurvedic Nutritionist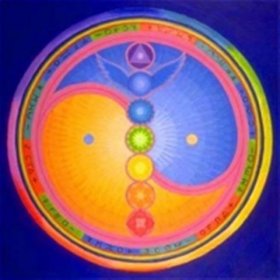 Process
#twoj_fragment1-2
Details
#twoj_fragment1-3
Live-Food FAQ
#twoj_fragment1-4
Testimonials
#twoj_fragment1-5
Facilitators
#twoj_fragment1-6
Dates/Time
#twoj_fragment1-7
Register
#twoj_fragment1-8
Ancient Wisdom meets Modern Science
The first training of its kind in the western world, combining the 5, 000 year old practice of Ayurveda with Live-Food nutrition.
Often called the "Mother of All Healing" this powerful system of healing originated in India. More than a mere system of treating illness, Ayurveda is a "Science of Life", (Ayur = life, Veda = science or knowledge).
In Ayurveda, body, mind and consciousness work together in maintaining balance. A lifestyle approach, Ayurveda emphasizes prevention through offering guidelines on ideal daily and seasonal routines, nutrition, exercise, and the proper use of the senses and herbs. Through a constitutional approach, the knowledge of Ayurveda enables one to stay vital and fulfill one's potential.
Living-Foods
The Living-Foods approach is proving to be the healthiest, most common sense diet on the planet. Why? Because when we eat our foods in their natural state, we receive maximum nutrition and therefore maximum health. A living-foods approach brings more energy and a resilient immune system. Stress, chronic illness, burnout, immune dysfunction, depression or weight concerns are all addressed in this very informative training.
Blending the ancient knowledge of Ayurveda and Living-Food Cuisine allows each person to customize their nutritional lifestyle to fulfill their unique needs.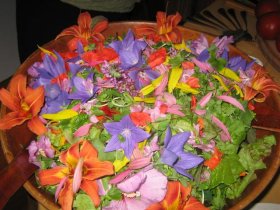 The Living Centre offers a unique synthesis of the ancient wisdom of Ayurveda and the cutting-edge knowledge of Organic Vegan Live-Food Cuisine to create an integrated path toward the well being of oneself and the Earth.
The Power of Ayurvedic Living Nutrition – Revealed to You
Ayurveda teaches that foods are carriers and balancers of Prana, the Vital Life Force. Each food has its own unique characteristics of energy and flavor through which it produces a specific effect on our bodies, minds and emotions
The live-food approach includes unprocessed and uncooked plant foods, such as fresh fruits and vegetables, sprouts, seeds, nuts, grains, beans, dried fruit, and seaweeds.
Local living-foods have all the vitamins, minerals, proteins, enzymes and Phytonutrients intact.
Ayurvedic Living Nutrition is a wholistic approach to life and nutrition. It includes conscious eating practices and techniques, and focuses on personal, mental, emotional and spiritual health.
What you will learn:
The Essentials of Live-Food Nutrition
The Living-Food Advantage
Ayurvedic Constitutional approach to Nutrition
Designing your own nutritional program
How to cleanse and purify your body
Emotional & psycho-spiritual nutritional health
Individually Structured Diets with Food Lists
Eating According to the Seasons
Ayurvedic Tongue Diagnosis (based on Shantree's book)
Daily Q & A sessions with Shantree
And there is more. Contact us for information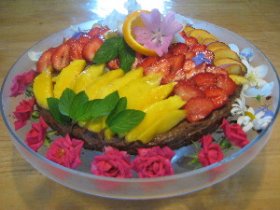 Thess workshops will be of benefit for those who are seeking to:
Learn to create a nutritional program suited to one's unique needs and constitution
Discover how to apply the ancient wisdom of Ayurveda with Live-Food Nutrition
Increase one's spiritual capacity
Bring more energy & pleasure into your life
Heal a chronic or acute disease
Enjoy the healthiest nutrition on the planet

Ayurvedic Living Nutrition:
Ancient Wisdom Meets Modern Science
OCTOBER 7-8
For 5000 years a remarkable teaching has existed which is universal in its application and ageless in its wisdom. Ayurveda was the summation of the teachings of the ancient Rishis master of India. We will explore the nourishing wisdom of this ancient lifestyle model and the power to create physical vitality, spiritual health & ecological harmony.
Learn how organically-grown vegan living foods are givers of life energy and have proven themselves to be dynamic helpers of diseases such as diabetes, migraines, asthma, joint pain, fibromyalgia, allergies, colitis, depression, anxiety, cancer and overall stress. Increased mental and physical stamina, gentle detoxification and enhanced immune system are all common experiences with living foods. The results are simple - greater vitality, youthfulness, clarity and happiness for oneself and the Earth.
Discover how the forces that gives us life – Air, Fire, Water, Earth and Ether – live in and through us, and how to activate their life-force for healing and vitality.
You will be introduced to Ayurvedic Tongue Diagnosis as a vital diagnostic tool informing you of underlying health challenges, progression and regression of disease and the depth of a pathogenic imbalance.
Discover, first hand, the life-changing, life-enhancing, no more worry about dieting, easiest and most compassionate way of eating through an Ayurvedic plant based living food approach to nutrition.
Topics Include:

The Vegan Revolution
The Plant Powered Advantage
Resilient Cuisine – Reversing Illness
You Eat What You Are
Whole Body Eating
The Five Sacred Elements: The Source to Ultimate Vitality
Dispelling myths that have perpetuated dis-ease
Why excess protein is killing us & the environment
The Six Healing Tastes
The Spices of Life
Wild Nutrition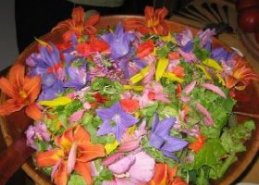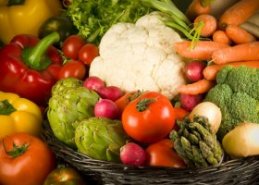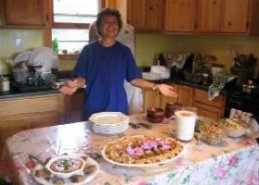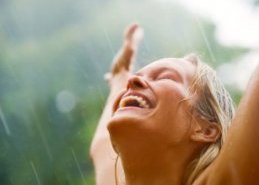 Source: www.thelivingcentre.com