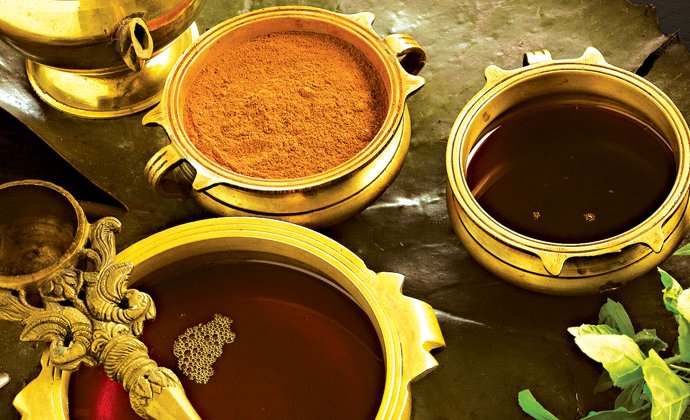 Arthritis Ayurveda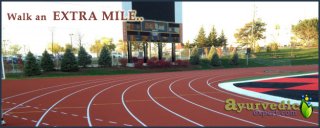 What scares you about old age the most? For most of us, it is the fact that we would lose our vitality and speed. Such pain and disability is caused due to progressive joint conditions which are categorized as arthritis. Arthritis it is a painful degenerative disorder of the joints, in which the joints become inflamed and cause a lot of pain. If you have arthritis, you know that it can have a debilitating effect on you, and may even restrict your movement to a large extent. Fortunately, the age old science of Ayurveda has some treatment options which offer relief for arthritis.
WE CAN HELP YOU WALK AN EXTRA MILE.
REDUCE SWELLING, PAIN AND STIFFNESS IN JUST 30 DAYS.
CLICK HERE TO KNOW MORE.
How Does Ayurveda Approach Arthritis?
Ayurvedic treatment for arthritis is based on the understanding of the various doshas or humors of the body. According to Ayurveda, there are four main humors in the body and it is these that govern our health, wellness and our proneness to disease. Arthritis, as per Ayurveda, is a condition caused due to the aggravation of vata dosha (air). The body produces ama – a toxin that is released as a by product of improper digestion. When ama is produced, it circulates in the body and gets deposited at sites that have already weakened. So when the vata is already stirring up, ama finds the perfect place to build up. That is why you experience arthritis in fingers or knees. For most people, arthritis in the knee is more painful than in the fingers because knees are load bearing joints. If you have arthritis in your knees, you will have trouble moving and the range of motion in your joints will be severely restricted. You may have to depend on people or walking aids to make even the smallest of movements.
Modern Understanding and Pathology of Arthritis
Arthritis is a an inflammatory condition that could involve one of more of your body's joints. According to modern medicine, there are several different kinds of arthritis, including osteoarthritis and rheumatoid arthritis. The main symptoms of this condition is pain and stiffness in the joints. Since this is a progressive disease, it may worsen with advancing age. It could be caused by normal wear and tear of the joints or the formation of uric acid crystals that cause increased friction between the knee joint structures.
Modern Treatment for Arthritis
In modern medicine, the best treatment for arthritis is pharmacological. Medications are prescribed to decrease the progression of the disease. The treatment focuses on improving the symptoms and increasing range of motion in your joints. Analgesics and counter irritants for controlling pain and anti inflammatory steroids for controlling inflammation are the most common treatment methods. Surgery may be required for joint replacement, in case the condition progresses beyond control.
Though modern medicine has advanced a lot, it cannot completely cure arthritis. For those who are looking for long term rehabilitation, surgery is often the only resort. As compared to that, Ayurveda offers natural remedies that are non invasive and effective without any side effects. These remedies treat the underlying cause of the condition and lubricate joints to improve range of motion.
Ayurvedic Treatment for Arthritis
Since arthritis is caused due to vata aggravation, the main aim of Ayurvedic treatment for arthritis is to balance and stabilize vata in the body. This can be done by strengthening the alimentary canal and the metabolic pathway. This ensures that the circulatory channels not blocked by impurities and are open and performing well, and that nourishment is delivered to joints. To achieve this, you may have to drink lots of water and detoxify your body periodically. You may also try various Ayurvedic home remedies which are designed specifically to treat arthritis, improving your range of motion and giving you increased mobility.
An Ayurvedic, diet can help strengthen the digestive system, preventing the formulation of ama. The nutritional plasma that is thus created, is pure and can be assimilated into the body completely and easily. A healthy, balanced diet can also improve lubrication of joints, effectively preventing arthritis or degeneration of the joints. These Ayurvedic remedies promote natural healing for arthritis, decreasing the rate of progression of degeneration of your joints and promoting their health.
Tips for Ayurvedic Treatment of Arthritis
Ayurveda is just the right thing for you if you are looking for home remedies for arthritis. Ayurveda allows you to use several ingredients from your home for treatment of this condition.
Begin your day by drinking a large glass of lukewarm water with lemon juice in it.
Fenugreek is an excellent natural inhibitor of ama and corrector of the vata dosha. It is a natural remedy for arthritis. Use fenugreek seeds in your food. They are slightly bitter in taste, so use them sparingly. Another great way to use Fenugreek seeds is by grinding them and mixing them with mustard oil. Apply this paste on your joints – both on your knees and hands. This will bring warmth and comfort to your joints.
A hot oil massage of your joints can be really helpful, especially in the winter months. Castor oil and sesame seed oil, both are great for a hot massage of your joints. If your joints are very painful, massage them lightly. Therapists discourage the use of pressure in joint massages in any Ayurvedic treatment for arthritis.
Meditate for bringing down your stress levels and dealing with anxiety. Stress and anxiety are a major reason for the development of ama in your body. The more relaxed you are, the more efficient your body will be. Yoga has many breathing exercises which initiate you into meditation. When you have control over your breath, meditation comes more easily to you.
Go to bed on time and wake up early in the morning. Disrupting the natural sleep cycle can aggravate all the doshas in the body and can also result in worry, stress, anxiety and fear. Taking control of your life and your daily schedule will not only help you get rid of arthritis, but also many other ailments that may have been plaguing you. A healthy, natural sleep cycle also prevents obesity, further improving the health of your load bearing joints.
Source: ayurvedicexpert.com