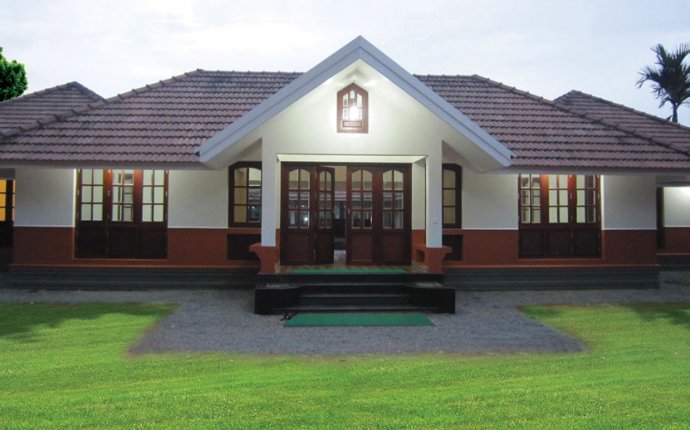 Wayanad Ayurveda Resorts
Abhyangam is a synchronized whole body massage with medicated oils. The oils are chosen according to the individual patient's condition. Abhyangam improves circulation, relaxes the muscles and increases skin texture. Along with Navarakizhi it improves all the bodily functions and is a deeply relaxing, rejuvenating and revitalizing therapy.
Punarnava Therapy (5 days)
Punarnava Therapy is a de-stress therapy, the best antidote to the stresses and pressures of modern day living. It improves blood circulation, strengthens muscles, enhances metabolic activity and increases sexual vitality. It significantly improves skin texture and complexion. This 5-day package will provide a lot of relief to those suffering from neuro-muscular disorders, head epilepsy and insomnia. This comprehensive package relaxes, de-stresses and thoroughly revives the body.
Navachaitanya Therapy (21 days)
It gives a comprehensive effect on the individual leading to improvement in function, nourishment to skin and strength to muscles. Effective pain relieving method for muscles and joints. It gives good results in all kinds of back pain and other spinal disorders. It is also good for insomnia, stress and insanity.This helps to remove wrinkles and black marks, improves the skin tone and imparts a special glow to the face.
Slimming Therapy (14 days)
The 14-day Slimming Therapy will help you shed those unwanted pounds by getting rid of the excess fat and correcting hormonal imbalances that cause obesity. This Therapy combines massage, carefully prescribed internal medicines and a special vegetarian diet. It also cures general debility and revives the emaciated body. Reduced wrinkles and a soft and glowing complexion are the other visible benefits.
Beauty Care Therapy (7 days)
This program includes herbal oil massage, herbal steam bath, herbal facial and related treatments for the entire body. Our trained Ayurvedic doctor will recommend the suitable procedures according to the individual's constitution. This package improves blood circulation and revitalizes the body. This therapy helps tone the body and leaves one with a soft and shiny complexion.
Purification Therapy (14 days)
Modern food habits, stressful daily routines and climatic and lifestyle variations can cause toxins to accumulate inside the body. This could lead to the imbalance of the Tridoshas (three basic physical energies). The Body Purification Therapy assists the body's natural mechanism to get rid of these toxins. It cleanses and purifies the body and helps it regain the proper balance of Vata (air), Pitta (fire) and Kapha (water).
Spine and Neck Care Therapy (7 days)
This therapy includes treatments like Avagaham and Kativasthi. Avagaham: the entire body, except the head, is immersed in warm medicated fluids. Kativasthi: lukewarm herbal oil is slowly poured into a small receptacle of black gram dough that is placed on the lower back. This Therapy comes highly recommended for patients suffering from spondylosis, degenerative diseases of spine, intervertebral disc prolapse (IVDP), sciatica and stiffness. It alleviates pain and strengthens bone tissue.
Treatment
No of days
Rejuvanation Therapy
Punarnava Therapy
Navayavvan Therapy
Punarjani
28
Navachaitanya Therapy
21
Slimming Therapy
14
Beauty Care therapy 7
Purification Therapy
Spine & Neck Care Therapy
Package rates are per person only.
Package include yoga & meditation (45 minuets) every day
Guests are requested to disclose all critical illnesses/ treatments undergone to the doctor in advance.
Treatments might require changes as per the body conditions of the guests suggested by the doctor.
Internal medicines if any to be taken would be charged extra.
Ayurveda package does not provide accommodation & food.
Taxes extra as applicable
Source: www.vythiriresort.com