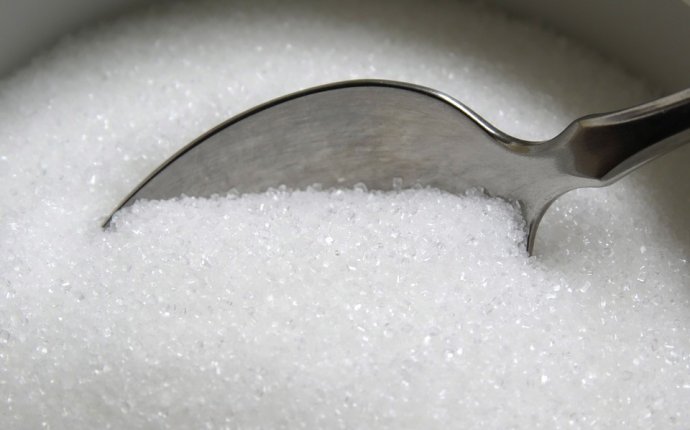 Treatment of hair Fall in Ayurveda
Hair grows everywhere on our body except on the palms of the hands and soles of the feet. Hair is made up of keratin. Keratin is a protein which is produced in hair follicles. Hair loss is a common condition that affects most of the people at some times in their lives. Alopecia is a medical term which is used for hair loss.
Baldness or hair loss in males and females
Baldness is the most common type of hair loss in males. Male pattern baldness is hereditary while the causes of female pattern baldness are less understood. In general, baldness occurs when the hair follicles shrink which in turn leads to thinning of hair. In female pattern baldness, hair thins mainly on the top and crown of the scalp. Thinning of hair starts with a widening through the center of the head.
Causes of hair loss
There are several health problems like Thyroid disease and iron deficiency anemia, results in hair loss. Hair loss may occur due to genetic factors and the aging process. Long term illness, emotional trauma, hormonal changes during pregnancy, puberty and menopause are some other causes of hair loss. Unhealthy and poor eating habits are also one of the important causes of this hair loss. Hair loss can also be caused by stress, depression and anxiety.
The common symptoms of hair loss are listed below:
Presence of Circular patches or bald spots
Sudden loss of hair
Thinning of hair
Partial or full body hair loss.
Diet to prevent hair loss
Vitamin C rich foods should be included in the diet in order to manage hair fall. Our body requires Vitamin C for the synthesis of collagen and this Collagen supports healthy hair. Diet low in protein leads to hair loss. Hence we should ensure sufficient intake of protein through protein rich diet. Vitamin A promotes healthy scalp and hair and hence vitamin A rich foods should be included in your diet. Adequate intake of silica helps prevent baldness and promotes hair growth. Foods rich in zinc, copper, iron and sulfur should also be included in your diet as these elements support healthy hair.
Ayurvedic approach to hair loss
Ayurveda describes the tridoshas (Vata, Pitta and Kapha) as the three forces of our life. Any imbalance in any of these doshas results in one or other health condition.
According to Ayurveda, excess of Pitta dosha is the main cause of hair loss. Excessive intake of tea, coffee, meats, alcohol and excessive smoking are some of the reasons for increased Pitta in the body. Eating too much fried, acidic, oily and spicy foods aggravates the pitta dosha.
Is there any Ayurvedic treatment for hair loss?
In general, a healthy lifestyle is necessary to maintain a healthy body. Healthy diet supports the overall health of the body. Regular exercise helps to stay fit. By maintaining healthy lifestyle, including healthy diet and doing regular exercise, we can prevent our body from several diseases.
1. HAIR GROWTH FORMULA
Hair Growth Formula is made from standardized extracts of herbs such as Yashtimadhu, Ashwagandha, Bhumi amla, Bhringraj, Amlaki and Brahmi.
These herbs have been widely discussed for their properties in the text books of Ayurveda.
It is a natural supplement that supports healthy hair and scalp.
2. RADIANT SKIN HAIR NAIL FORMULA
Radiant skin hair nail formula is a unique combination of herbs like manjishtha, pittapapda, ghritkumari and chirayta.
The capsule contains standardized extracts of these four herbs, beautifully packed in 100 % vegetarian capsule shells that are free from any additives.
3. GO RICH HAIR OIL
It is a unique oil preparation from the house of Planet Ayurveda.
It contains many herbs and oils in combination as enumerated below:-
The herbs – Palash beej, Bhringraj, Brahmi, Triphala, Amla, Shikakai, Indrayana beej, Mulethi, Henna, Anantmool, kutaj beej, Jatamansi, Chharila, Chandan, Nimbu ras and Chakramard.
The oils – Almond oil, Malkangni oil, Corn oil, Flax seed oil, Sunflower oil, Sesame oil, Coconut oil.
4. JOVEES HAIR CLEANSERS (NATURAL SHAMPOO)
It is a neutraceutical preparation which provides consistent hair care on a daily basis.
DOSAGE / USAGE
Hair Growth Formula - 1 capsule twice daily, with water
Radiant Skin Hair Nail Formula - 1 capsule twice daily, with water
Go Rich Hair Oil - Apply hair oil every night. You can gently massage the scalp taking around 5-10 ml of oil.
Jovees Hair Cleansers (Natural Shampoo) - Wet hair and apply thoroughly, about 10 ml of cleanser and rinse properly. Repeat if required. It can be used on a daily basis also as per requirement.
Source: www.planetayurveda.com