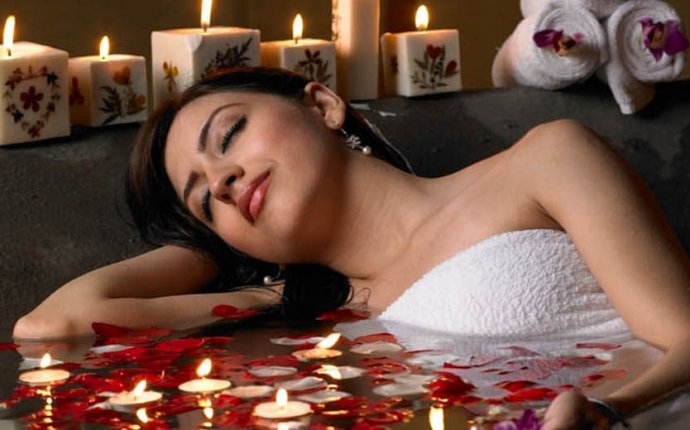 Traditional Ayurvedic Treatments
With its traditions of yoga and ayurvedic healing, India has long attracted travelers seeking holistic methods.
Sanskrit for "the science of life, " ayurveda is believed to have been brought to earth by Dhanvantari, the Hindu god of medicine, and was first recorded in Vedic texts some 4, 000 years ago. It certainly has had lasting power. In modern India, locals integrate ayurvedic practices such as yoga and meditation into their daily lives, while using ancient herbal remedies to treat ailments ranging from arthritis to heart disease. In all cases, the goal is the same: to bring equilibrium to the body, mind, and spirit by balancing the three doshas, or elemental energies—vata (air/space), pitta (fire/water), and kapha (water/earth). It's an inside-out approach to well-being that is meant to put you on your own personal path to nirvana.
Mind-Body-Soul Spots
Bangalore: In India's "garden city" (now known as Bengaluru), holistic health center is spread out over a 30-acre organic farm with orchards and herb gardens, butterfly sanctuaries, walking trails, and a "reflexology track." Certified doctors and therapists tackle everything from skin problems to chronic illnesses using homeopathy, yoga, meditation, and ayurvedic treatments—plus vegetarian food made with ingredients grown on the property. Programs from $110.
Chennai: The son of noted yogi and scholar T. Krishnamacharya, T.K.V. Desikachar founded in the coastal city of Chennai to carry on the master's goal of using yoga as therapy. Each visit begins with an evaluation; then you're paired with a teacher for one-on-one instruction in healing yoga. There are also courses in Vedavani, an ancient form of meditative chanting. Classes from $30.
Kerala: This southwest Indian state is considered the epicenter of ayurveda, and the 109-year-old —with its research facilities and four hospitals—is one of the region's most famous institutions. The clinic offers free consultations along with medi-spa treatments. Don't miss the eight-handed pizhichal hot-oil massage. Programs from $449, seven-day minimum.
Mumbai: Think laughter is the best medicine? At, groups engage in eye-contact exercises, "playful" activities such as outdoor dance parties, and (yes) lots of laughing. It's not as physical as Ashtanga yoga—but you'll feel it in your abdominal muscles the next day. Free.
Bring It Back
This hand-printed cotton Anokhi top ($19) is an option for yoga class.
For its organic teas ($3 per box of 25), Fabindia mixes tulsi, or "holy basil, " with herbs such as fennel and mint.
Kama Ayurveda's Pure Rosewater ($22) uses roses from Kannauj and promotes a balanced skin tone.
Vital Stats: India by the Numbers
1.2 billion population
700 B.C. opening of Takshashila, the first university in India, which taught ayurveda
1971 launch of bikram's Yoga College of India—in the U.S.
Source: www.travelandleisure.com