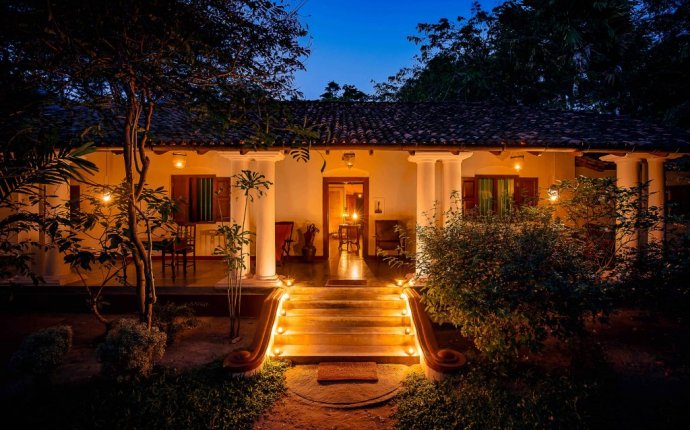 Siddhalepa Ayurvedic Spa
Cinnamon Gardens' spas (much like its shops, restaurants, rent, and everything else) are generally flashy and exorbitant. Siddhalepa stands out a little because it's a lot less glitzy, a lot less expensive, and a lot more authentic. I'd actually call it more of an ayurvedic centre than a spa.
Services & Prices
The prices aren't bad at all, with a neck to toe massage (everything except your head, basically) coming in at Rs. 3250, which is less than half of what the same would cost you down the road at Spa Ceylon WHITE. Just a head massage or neck and shoulders massage comes in at about Rs. 2000.
Half day packages, full day packages and signature treatments are understandably a lot more pricey. Signature treatments are all about 2 hours long and cost between Rs. 5000- Rs. 7000, and feature stuff like body polishes and slimming treatments. If you opt for the full day package (Rs. 20, 000), it's about 6 hours of a variety of massages, scrubs, herbal baths, and lunch.
Service
The reception service was pretty great, with an efficient older gentleman manning the phones and ushering us in. The therapist first takes you to an ayurvedic doctor, who quickly goes through any particular ailments you may have or what you want to get out of the massage, checks your blood pressure, and prescribes a herbal oil suited to your body and requirement.
After that, you're ushered into a dim changing room to put your stuff in a locker and change into some papery disposable undies and a bathrobe.
My therapist was alright, but not very polished or certain. It often felt like she wasn't sure what she was doing, and at some point it felt like she was performing Chinese burns on my leg (not nice, reminded me of darker childhood days). I also said I had particular pain on my neck area, and she proceeded to massage it with her nails (it hurt a lot and I ended up with an open scratch) until I asked her to stop, and she switched to using her elbow on my neck bone (this also hurt) and I asked her to stop that too. I ended up in more pain (and less money) than when I entered.
After my 60 minute neck to toe massage was over, I had a shower at the changing rooms and tried to get the pungent-smelling oil off me with some luminous green gloop in an unmarked plastic bottle (it could have been Harpic but it was not as effective in removing grime). The therapist then sat me down with some nice soothing tea and a performance review form, and thus my session was over.
Ambience
The massage room itself is slightly dingy, with scuffed floors and a rexine plastic mat on the table. There's just one loudly whirring fan, the light bulb, and no ambient music or candles. The outer area has some amateur artwork of flowers and such, and some seating areas. The reception area downstairs is a shop, which is super handy if you want to pick up some herbal or ayurvedic stuff or gifts.
Source: www.yamu.lk