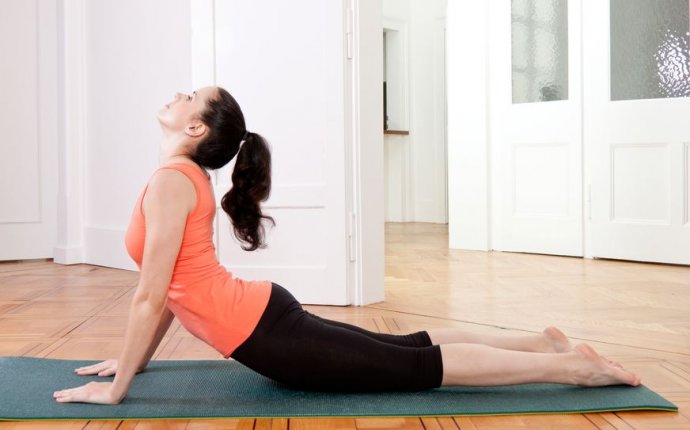 Rajiv Dixit Lecture on Ayurveda
Now that cow urine is costlier than both milk and petrol, isn't it time for the government to initiate a more scientific investigation, especially in view of concerns that urine from infected cows could lead to Meningitis and liver failure?
On Sunday Go-mutra (cow urine) ceased to be a joke. When your Sunday newspaper plugs the product and assures readers that journalists or its marketing men or women had tried a 250 ml bottle of shampoo manufactured by Holycow Foundation, one has to sit up and take notice. The report informed that the shampoo 'foamed well and left the hair smooth'. It had 20 per cent urine distillate and 7% rainwater, the report helpfully added and concluded that while it did not leave any 'Cleopatra-like transformation', the result was not too unpleasant. To be fair though, it added a caveat that the shampoo left a whiff of cow smell when applied on wet hair.
Advertisement opens in new window
Distilled cow urine, a search showed up, was selling at Rs 100-200 a litre, higher than the price of milk and costlier than petrol. Baba Ramdev's Patanjali Yogpeeth alone was purchasing cow urine worth Rs 1.5 lakh every day from the animal husbandry department of Uttarakhand, another report informed. Muslim clerics discovered earlier this year that cow-urine is 'haram' in Islam and issued a fatwa for boycotting Patanjali products. And the Ayurvedic company which is giving multinationals a run for their money was prompt in declaring that only five of its 700 products contained urine.
A Youtube video of a lecture by one Rajiv Dixit advised pregnant women to have three doses of cow-urine that would help in effortless delivery and would call the doctors' bluff while advising for a C-section surgery. You have ulcers in your mouth ? No problem. Just gurgle with cow-urine and they would be gone. You are overweight ? You do not have to go to the gym. Go-mutra would do the trick. You wear glasses ? Yes, regular doses of the urine would correct your eyesight. What, your mother has been diagnosed with glaucoma ? Don't worry, get her to swallow the urine. Your pregnant wife has discovered that the foetus she is carrying is upside down ? You guessed it right, the urine would do the trick.
Advertisement opens in new window
More diligent search revealed that in Ayurveda, there is a chapter on urine which deals with the properties of eight kinds of urine. But while some research appears to have been done on cow-urine with the Junagadh Agricultural University in Gujarat certifying the properties in June, 2016 and two US patents secured in 2011 and 2013. But not much appears to have been done on the others including urine of goats and elephants.
The US Patents Office (search for patent number 6, 896, 907) says that Indian researchers claimed that a small dose of cow-urine appeared to have activated anti-bacterial and anti-carcinogenic elements in chemicals, making them work better and faster. But the same page also appeared to suggest that higher quantity of the urine did not have similar effect.
The patents and the NDA Government which not only upgraded the department of AYUSH into a ministry but also has spent Rs 580 crore on 'Gaushalas' or cow shelters, have given a fillip to the trade in cow-urine, described cheekily as the 'liquid gold'.
Advertisement opens in new window
It is, however, an Indian origin veterinary doctor in Australia, Navneet Dhand, who has struck a note of caution. A Bloomberg report in July quotes him as saying that cow-urine from infected cows had the potential of causing several diseases in India including Meningitis, liver failure, Arthritis and inflammation of the heart. Dhand, who is a faculty member in the University of Sidney, has not carried out any research in India of course. But his warning does not appear to have been taken seriously in India with nobody apparently responsible for ascertaining whether the urine is obtained from infected cows.
Given the state of 'Gaushalas' and the health of the bovine population there, infections can never be ruled out. And with the trade growing, there is an urgent need to ensure that this new fad does not add to the miseries of the people. While the Government is abdicating its responsibility for conventional healthcare and promoting cheaper alternatives, it also runs the political risk of facing the fallout of an epidemic. The panic in Delhi this year following the outbreak of Dengue and Chikungunya is a pointer to how such diseases can get out of hand and acquire political overtones.
Advertisement opens in new window
A cautious report in USA Today strikes a balance by warning readers and health experts against dismissing cow-urine lightly. It reminds them that the 'Estrogen treatment Premarin' was developed in the 1940s from pregnant mare's urine. Therefore claims made over cow-urine may not be quite as outlandish as would appear.
But then this is no longer a joke. Adequate and independent research, tests for side-effects, trials, protocol for collecting urine, identifying the infected cows from the healthy ones—a lot of preparatory work seem to have been left to small, inadequately equipped private labs and enterprises. It is time for the Government to step in and order a more scientific and elaborate investigation.
Source: www.outlookindia.com