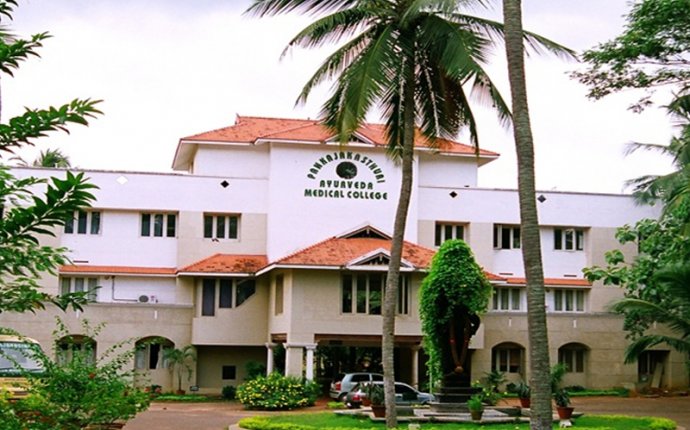 Pankajakasthuri College of Ayurveda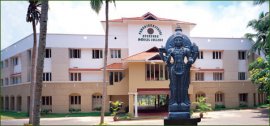 AYURVEDA – the science of life. Ayurveda is known to be the most dated back method of healing; the most ancient scientific system of medicine in the world. It is the traditional form of healing ailments in the body, the holistic way.
The Pankajakasthuri group has always taken initiative to bring Ayurveda closer to people. Our new initiative is to help people learn this traditional cure, a treatment methodology that has originated in this beautiful land of ours. The Pankajakasthuri Ayurveda Medical College opens its doors to all.
In the year 2001, the Govt. of Kerala issued sanctions for opening self financing ayurveda colleges in the state. This move was a shot in the arm for Pankajakasthuri Herbals India Ltd., which were the first and the only group in the state to achieve the standards of ISO 9002 certification. Within no time the group obtain consent to open an Ayurveda MedicalCollege, thanks to the enterprising and dynamic leadership of its Managing Director, Dr. J. Hareendran Nair. At present, all the departments of Ayurveda Medical College are fully functioning according to the norms of the Central Council of Indian Medicines (CCIM) ; with the state –of- the-art infrastructure and highly professional and qualified teaching faculty. The CCIM, after insection of its educational committee, has granted permission to start the Pankajakasthuri Ayurveda Medical College, with an intake of 50 students, from the year 2002-2003.
About the College
The Pankajakasthuri Ayurveda Medical College Kerala's first self financing Ayurveda Medical College, was inaugurated and dedicated to the public on the 28th of August 2002, by the honourable chief minister of the state, Sri. A. K.Antony.
The college has the support of a 150 Bed hospital (to be increased to 300 beds), of which 50beds are reserved for the economically weak, who come for treatment and cure. They would be offered free treatment.
The college is being initiated as a part of our undeterred endeavor to spread the fame of Ayurveda, the traditional Indian system of healing and healthy balanced living, in the country and abroad. The college provides excellent standards in practical clinical training and research facilities, both at undergraduate and postgraduate levels. The college aims to promote Ayurveda through trend-setting education, intensive research and developments programmes, expert guidance on the basic principles etc. with a view to propogate this ancient branch of science at a global level.
Contact Address:
PANKAJAKASTHURI AYURVEDA MEDICAL COLLEGE
(Self-Financing Ayurveda Medical College)
Killy, Kattakada,
Source: www.pankajakasthuri.in