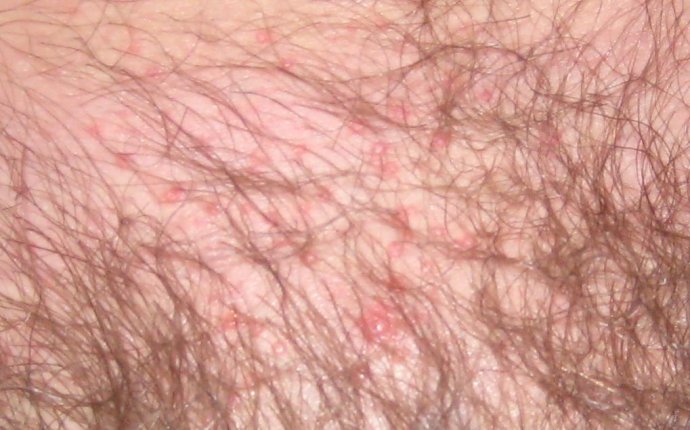 Lichen planus Treatment in Ayurveda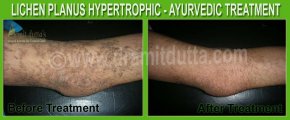 AYURVEDIC PERSPECTIVE OF LICHEN PLANUS
Ayurveda considers digestion to be the primary factor in the pathology of disease. In the case of psoriasis, a compromised digestive system leads to an increase of pitta dosha into rasa dhatu. Pitta dosha is an ayurvedic principle of physiology representing the energy of transformation in the body. Rasa dhatu is the first tissue created from the process of digestion and is akin to plasma, serum, white blood cells and the lymphatic system.
VITIATION OF DOSHA IN LICHEN PLANUS
Lichen Planus is caused by vitiation of Vata and Kapha dosha. The vitiated doshas affect the skin and blood tissues. They also influence water element of the affected region on skin. Thus the skin which is influenced by affected doshas becomes discolored (Violet ), scaly and thin.
with new mature skin cells.
According to ayurveda principles the vitiated vata dries the water element of skin and also initiate rapid growth of skin tissue. The vitiated Kapha dosha causes itching on the affected skin. The blood which is affected by vata and kapha adversely influences healing process
AYURVEDIC TREATMENT OF LICHEN PLANUS
In treating lichen planus, ayurveda recommends a comprehensive treatment strategy that involves strengthening your digestion and detoxifying and eliminating toxins. Addressing your diet, and not only how you eat, but also when and what, is important. Herbal formulas support digestion and aid in the detoxifying process.
Ayurvedic treatment of lichen planus aims to rid the body of accumulated toxins. Ayurveda's primary purification and detoxification method is a process known as panchakarma, which uses a combination of therapies to cleanse the body and balance the doshas. Panchakarma may include therapeutic vomiting, purgation, enema therapy and nasal cleansing, as well as the use of medicated oils and steam baths. After the detoxification process, patients undergo a period of rest that may involve a special diet
THE AYURVEDIC HERBS AND MINERALS USED FOR LICHEN PLANUS ARE ::
Arogyavardhini vati Mahamanjishthadi Qwath Khadriarishta Neem
Gandhak Rasayan Saariva Manjishta Karanj Tulasi Haridra
Daruharidra Chirayata Vacha Panchatikt Ghrit Guggulu
Kaishore Guggulu
Neem-Karanj Oil Bakuchi Oil Mahamarichyadi oil chandanide Oil
MODERN CONCEPT OF LICHEN PLANUS
Lichen planus is a chronic recurrent rash that is due to inflammation. The rash is characterized by small, flat-topped, many-sided (polygonal) bumps that can grow together into rough, scaly plaques on the skin. There may also be a rash in the lining (mucous membranes) of the mouth or vagina.

Lichen planus is a very curious and poorly understood skin condition. Its name is descriptive in that to some it resembles a simple plant, a lichen, that grows on rocks and tree bark, while planus is Latin for flat.
Lichen planus is a chronic recurrent rash of unknown cause with no established cure.
Lichen planus generally affects adults and can involve any portion of the body, but it has a predilection for the wrists, ankles, and oral and genital tissues.
Lichen planus can be quite itchy.
Lichen planus may spontaneously resolve.
Lichen planus is managed with a variety of Ayurvedic Herbs & Panchakarma Therapies
Source: dramitdutta.com