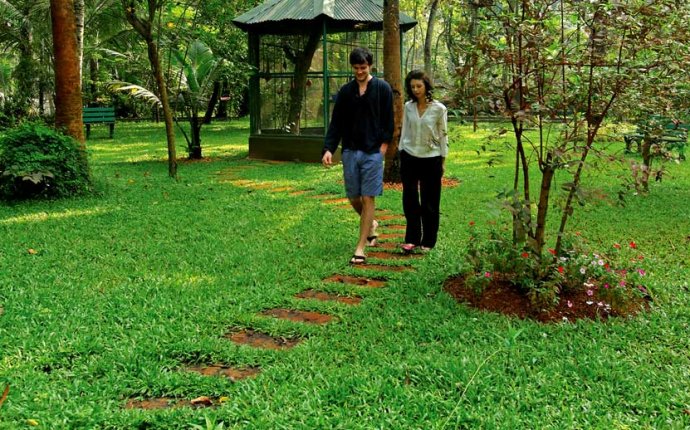 Chingoli Ayurveda

Looking for a Wellness and Ayurveda Retreat in India? Thinking of Yoga and meditation and just simply de stressing and detoxing your life? Think of Ayurveda!
Ayurveda an ancient science of health and longevity practised in India for centuries, it is an ocean of knowledge that informs a lifestyle that is about balance and harmony. Combined with Yoga and Meditation, Ayurveda is the art and science of anti ageing.
Ayurveda is a 5000 year old comprehensive system of natural health care that utilizes herbs, treatments, diet, lifestyle modifications, meditation, aromas, architecture and other modalities to support health. Ayurveda is a system of natural medicine that supports both health and quantum jumps in clarity and appreciation for life — also referred to as higher states of consciousness.
Neither a spa nor an ashram, SwaSwara is a sanctuary for your 'Prakruti' or the innermost nature of an individual, that special blend of qualities that makes you unique. It is an introduction to a life plan that will reconstruct the mind and body, creating balance and harmony within.
SwaSwara is managed by people who transform their own lives, while creating memorable holiday experiences for you. Journeying into the self is a maxim that they advocate.
A seven day introduction package is the beginner's guide to Yogic kriyas, asanas, Yoga nidra, Meditations & Pranayama, and special focus yoga sessions using art and music. You have access to private one-on-one Yoga sessions and counseling by our experienced Yoga team. The programme includes consultations with the Ayurveda & naturopathy doctors and Ayurvedic abhyanga massages for relaxing and rejuvenating the body. For longer stays, naturopathy massages such as deep tissue, salt glow massage and reflexology sessions have also been included.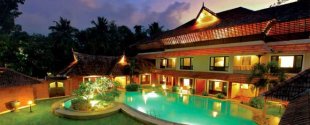 WHERE: SwaSwara is in the state of Karnataka near Om Beach. Transfers to the resort are available from Goa Airport, around three hours drive.
WHEN TO GO: Whenever you realise that you haven't heard the song of your soul! Destress not distress darlings!
"Life changing" is how one friend and client described her time at Krishnendu Ayurveda. The good people at Krishnendu are dedicated practitioners of Ayurveda for generations and both Dr. Mohan Babu and Dr. Suresh Babu are are the chief Physicians at Chingoli ayurveda hospital, who are the descendants of Chingoli ayurveda family of physicians which hails from 19th century.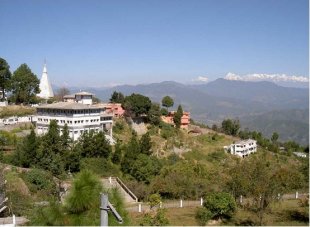 You can stay poolside or in the hospital unit, Krishnendu is a unique combination of a spa and a hospital. They offer an online consultation at the time of booking but your ideal program will be decided upon after an in-depth study on the patient's physical health and medical history.
Krishnendu has many unique, effective and time-tested programs which combines several rare ayurvedic techniques and cure for back pain, asthma, diabetes, piles, weight loss, infertility, obesity, pimples, rheumatoid arthritis, pcoc, sinusitis, hair regrowth, knee pain, dandruff, paralysis, migraine, hair loss and hair fall, skin diseases, fibroids, knee joint pain, constipation, acidity, osteoarthritis, cholesterol, jaundice, sciatica, osteoporosis, haemorrhoids, gastric problems, spondylitis, cough, insomnia, psoriasis.
WHERE: Krishnendu is nestled at Chingoli, a quiet, peaceful village in Central Kerala in Alappuzha Dist. You can reach Chingoli:
By Air: Nearest Airport- Trivandrum (110 km), Cochin (115 km) TRANSFERS ARE AVAILABLE
By Rail: Nearest Railway Station – Haripad (5 km), Kayamkulam (15 km) and Mavelikara (15 km) Haripad is halfway between Cochin & Trivandrum. Kayamkulam and Mavelikkara, both these stations lie between Kottayam and Trivandrum.
By Road: Nearest KSRTC Bus Station Haripad (5 km)
Ideal Season: The best suited period for the therapy is from May to February. The cool monsoon season has always been considered ideal for Ayurvedic regimen to be most effective.
This is also a charity hospital run by the devotees of the mystic baba Sri Haidakhan, so don't expect a spa experience. This is my clinic of choice because it's near to my base in the Uttarakhand area of India.
Dr. Misra is an engaging and compassionate man, expert in treating chronic conditions and panchakarma. The village has gorgeous views of the Himalaya (in season) and you can join in the evening chanting and puja. There are variety of accommodation options including the ashram so if you are in need of a good ayurvedic experience without the bells and whistles, that is one that will suit your budget then I totally recommend this place. Discounts are offered during the winter season and prices are totally down to earth.
Source: www.womentravelmotherindia.com