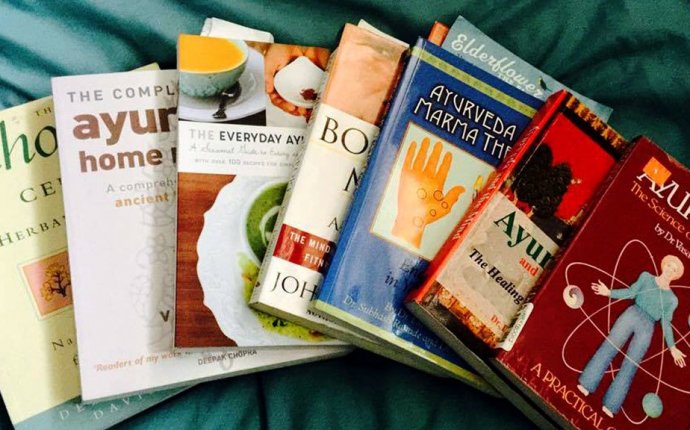 Best books on Ayurveda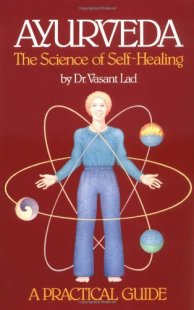 History through the ages has always thought us that the best remedies for any kind of aches, sickness or any other alteration in the body and mind, is always the natural way using herbal medicines and remedies.
In here, there are a vast range of information and products for anyone interested in herbal treatments and the most efficient natural herbal medicine.
Starting our journey in this serene and healthy world at the 'ayurveda books', one can find a numerous selection of books treating all aspects of the Ayurveda culture, ranging from ancient history documentation to up to date Ayurveda medicine etc…
The Ayurveda medicine is a 6, 000 year old practice that will indulge you in a world of relaxation, health and general wellness. The range of books found on this page.
Treating all known forms and practices of Ayurveda, including ayurveda yoga and therapy, will help anyone with any level of connoisseur about the subject to deepen his knowledge, or even simply have a general overlook at the ayurveda care herbal treatments.
Also, for your reference and guidance, many other useful links are available on this page documenting and providing products from the herbal medicine natural world of Ayurveda.
All these subjects together with much more are all offered in the list of books offered at here.
Ayurveda Books
For those who never heard of Ayurveda but is having an interest to live a healthy life, then you should take a look of these lists of Ayurveda books which can help you to fully grasp of what is it all about. I personally read a lot of books that talk about Ayurveda but found not all of them are really great and helpful. Some may even consist of misled information which has distorted the principle of Ayurveda practice. Thus in order to help you out, I have compiled this top 10 Ayurveda books which I personally enjoy reading and hopefully you can reap benefits and get a good understand of Ayurveda by buying the right books for you to read and practice in your daily life.
This is a book written by Dr. Vasant Lad, who is a Master of Ayurvedic Science (M.A.Sc.) in 1980 from Tilak Ayurved Mahavidyalaya in Pune. He brings a wealth of classroom and practical experience to the United States.
He covers the Ayurveda concepts and in a very well organized order that makes people easy to read and understand. This book can said to be a very vital book that talk on the subject of Ayurveda in deep and the point of view can be something that most people have never observed!
This book talk about the basic principles of holistic health and it for sure will help you to have an understanding of the fundamental of human body. You will know the reason why you get certain disease by identifying which dosha you are belongs to. This book provided a positive perception about life. After reading this book, you will find Ayurveda not only provide superb treatment for diseases, It also provides holistic healing without any side-effects.
Another great Ayurveda book written by Dr. Vasant Lad. There is a lot of good information to make people considering of Ayurvedic medicines treatment. Inside the book, there are many good suggestions like practicing proper Ayurvedic diet, make good use of herbal medicines and doing yogic exercise routines based on the dosha constitution of different people mind and body. Numerous common health conditions and relevant treatments/remedies are being advised in the book.
There are a lot of helpful and useful information that you can get. A number of natural home remedies for different diseases are recommended. I have practice myself with the recommend Ayurvedic remedies for my back pain, migraine, mosquitoes bite, stomachache and many other problems and it makes wonder! The book also provides with guidance on more severe ailments which can be supplement with the advice of a medical doctor's.
This is a precious book that going to worth a lot more of the money you spend in buying it. This for sure will save your life and boost your health. In western world, most of the western physicians are advocate that health and wellbeing happens to be an esoteric religion that patients need to pay high cost but most of the time the ailments is remain there without any cure.
Thank to Dr.Vasant Lad for these valuable books that help people to understand the truth and reality of Ayurveda. These are authentic textbooks which will be considered an accomplice for Ayurvedic student.
These 3 series of Ayurveda books are books that you should possess if you are caring very much about your health. Dr. Vasant Lad does an excellent work of explanations in a manner that you will have no difficulty in learning what is teaching in the book. Dr. Vasant Lad definitely is a professional when come to Ayurvedic practice. The Ayurvedic medicine system finally seems sensible to me after completing this book.
It is good for the Western world people to have a chance in practicing Ayurveda. In the last 30 years, these 3 volumes of Ayurveda textbooks has immersed us to understand well of the ancient Indian practice. For people who are serious in learning Ayurveda, they can grab these books and practice more professional concepts and principles of Ayurveda.
This book not only let you understand what is Ayurveda, but it offers even more than that. You will find the book is rather useful and you can apply most of the suggested practices in your day to day life. You will learn to pick the right food diet, understand your body type, reaping tips on treatments and remedies and many more. You will get a lot of fun and benefit from the book. The written content, knowledge, and language are of great standard.
This book is incredibly educational if you never know what is Ayurveda about. You can get one and read through. Once you finish reading, you will find the book is extremely helpful and useful since you going to understand all the fantastic information and facts about Ayurveda and how you can apply these treatments and remedies for different diseases.
Source: www.pittaayurveda.com