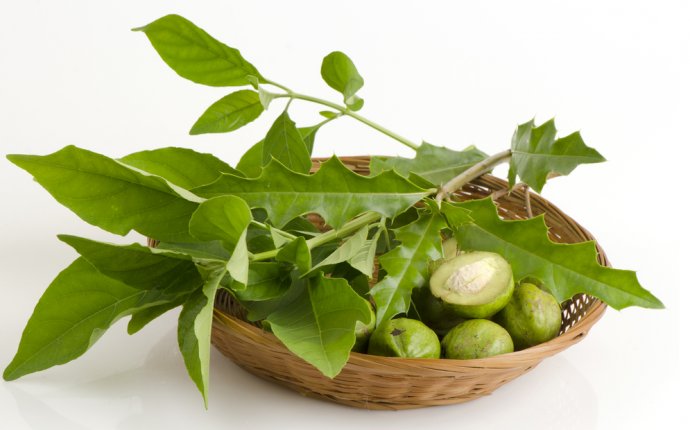 Benefits of Ayurvedic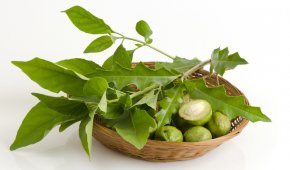 Terminalia bellerica is the name of a deciduous tree that grows in Southeast Asia The fruit, and sometimes the leaves of the tree are used in Ayurvedic and other traditional medicines.
The Terminalia genus encompasses approximately 100 species.
Effects on Blood Sugar
Marked blood glucose lowering effects have been documented for T. bellerica, which suggests its use in diabetes and metabolic syndrome.1 In rats that were given a compound that destroys insulin-producing cells, T. bellerica fruit given two to three times daily returned blood glucose levels to near normal fasting levels within two weeks.
In spontaneously obese type 2 diabetic mice, T. bellerica suppressed the absorption of triglycerides and inhibited pancreatic lipase activity, the latter of which was determined to be dependent upon the fruit's gallic acid content.2 The authors suggested that T. bellerica could be useful in the prevention of metabolic syndrome by suppressing meal-derived lipid absorption.
Research has confirmed that gallic acid is responsible for T. bellerica's benefit in metabolic disorders, through its ability to regulate fat cell differentiation.3 Other research has revealed that gallic acid in T. bellerica inhibits the COX-1 and COX-2 enzymes, which are involved in inflammation.4
An in vitro study involving four antidiabetic indigenous medicinal plants found that T. bellerica had the greatest inhibitory effect against markers of glycation, including fructosamines, protein carbonyls and advanced glycation end-products.5 The administration of T. bellerica was also associated with protective effects in red blood cells against glycated albumin mediated toxicity, and showed an antioxidant effect.
An investigation of Terminalia bellerica's antidiabetic action conducted by researchers at the National Institute for Interdisciplinary Science and Technology in India revealed anti-glycation activity and an ability to inhibit the enzymes alpha amylase and alpha glucosidase, as well as prevention of low density lipoprotein (LDL) oxidation.6
Heart Health
Experimental research has shown that an alcohol extract of T. bellerica leaf encouraged the formation of new blood vessels.7 This ability of T. bellerica to promote angiogenesis could be helpful to reduce ischemia in cardiovascular disease. In a study involving white blood cells known as macrophages, a T. bellerica extract showed free radical scavenging activity and inhibited free radical-induced oxidation of LDL.8
The extract also decreased the expression of the inflammatory proteins tumor necrosis factor-alpha (TNF-a) and interleukin 1 beta, as well as LOX-1, the major receptor for oxidized LDL. "These results show that T. bellerica extract has the inhibitory effects on LDL oxidation and macrophage inflammatory response in vitro, suggesting that its in vivo use might inhibit atherosclerosis plaque progression, " authors M. Tanaka and colleagues at Japan's Ochanomizu University conclude.
Uric Acid Balance
In a randomized, double-blind, placebo-controlled trial involving 110 subjects with elevated serum levels of uric acid (which is associated with gout), T. bellerica at a 500 milligram twice daily dose significantly reduced uric acid beginning as early as four weeks.9 Terminalia bellerica has been determined to inhibit xanthine oxidase, an enzyme involved in uric acid synthesis, which is inhibited by the gout treatment febuxostat.10
Immunity and Lifespan
Terminalia bellerica has been found to contain lignans that have demonstrated action against human immunodeficiency virus (HIV), the malaria parasite, and fungi.11 Its traditional use against colic, diarrhea and asthma have been determined to be due to anticholinergic and other properties.12
A recent in vitro study showed an ability of T. bellerica to inhibit cell proliferation of nine human cancer cell lines that included leukemia and prostate, breast, colon and lung cancers .13
Another investigationrevealed growth inhibitory effects for T. bellerica extracts in human liver cell carcinoma and lung carcinoma lines as well as synergism at some doses with the chemotherapeutics cisplatin and doxorubicin.14 An acetone extract of T. bellerica has been discovered to have an antimutagenic effect, which could help prevent carcinogenesis.15
Source: blog.lifeextension.com