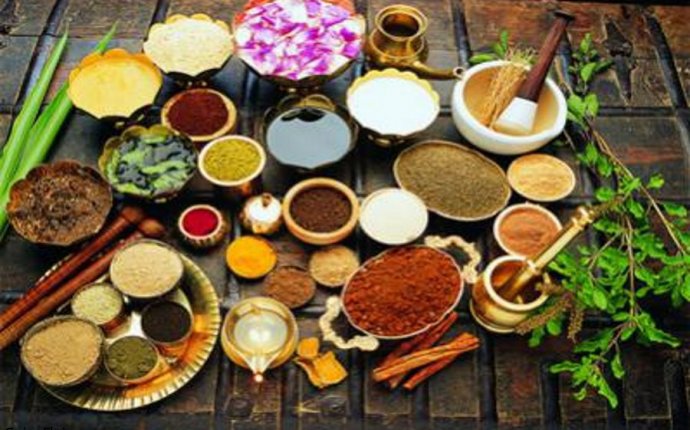 Ayurvedic Vaidya
Vaidya R.K.Mishra is an Ayurvedic health practitioner, product formulator, researcher, and educator, born into a family of Raj Vaidyas that boasts a 5000-year history of healing. His familial lineage is traced in the ancient Vedic text, the Puranas. His in-depth theoretical knowledge of the classical ayurvedic texts is accompanied by his unparalleled compassionate practical healing skills.
He holds a GAMS (Graduate of Ayurvedic Medicine and Surgery) degree from Bihar University and a Sanskrit degree from KSD University. Upon completing his formal institutional education he interned with his father, Kameshwar Mishra, for seven years, mastering the art and science of diagnosis and specialized remedy formulation as handed down in his ancestral lineage.
After leaving his father's training, he conducted extensive research in Ayurvedic Dermatology, for which he was awarded the Honorary Degree of Doctor of Science in Ayurveda from Vikramshila University in Bihar.
As a professor at JD Modi College, Vaidya RK Mishra focused on teaching Ayurveda directly from the ancient texts. His current teaching in North America continues to be based on these original Sanskrit texts, which he translates into English to ensure that his practitioners are well rooted in the pure, unbroken tradition of Ayurveda.
While working as a Director of Research for Maharishi Ayurveda Products Inc. (MAPI USA) as well as MAPI India, Vaidya RK Mishra formulated many effective, top-selling products. His practice of pulse diagnosis in North America during the last 17 years has given him a deep understanding of the vast new burdens imposed on the modern physiology and mind/body-heart/soul connection.
The stress of modern lifestyles, environmental pollution, toxic diets, and poor personal routines exert more and more pressure on the physiology's coping mechanisms. Therefore Ayurvedic therapies must adapt to meet the needs of the modern times while maintaining the bio-energetic purity and integrity of ingredients.
For that purpose, Vaidya formed two companies, Chandi LLC and Adishakti LLC. Chandi LLC ensures the supply of pure pranic formulations, while Adishakti LLC makes the ayurvedic knowledge and wisdom, in particular the SVA tradition of health, available to doctors and laymen seeking to improve their lifestyles, health, and spiritual wellbeing through Nature.
In the spirit of his lineage, Vaidya Mishra has developed an alternative delivery system that:
protects both the liver and digestive system from being overwhelmed
merges ancient wisdom with the modern demand for fast-acting and safe results
protects against herb/drug interaction commonly caused by unprocessed herbs
provides formulations that incorporate multiple approaches of Ayurveda to heal from without as well as within
uses Herbal-Memory Nectars™, Transdermal Marma System™, Toxin-free Personal Body Care, and organic tri-doshic spice mixtures
Source: vaidyamishra.com