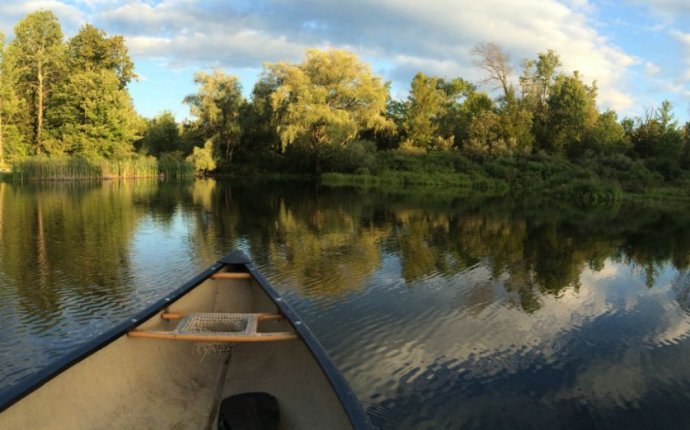 Ayurveda Yoga Retreats

10 Seconds with Dr. Aparna
Q: How do you attain balance in life?
A: Principles of Ayurveda has helped me to find balance through eating the right quantity and quality of food congenial to my constitution and in adopting some practices which helps in attaining happy and calm mind, clear intellect, feverishness, free senses and a pleasant soul. Continue reading
Wayan Partawan | Yoga teacher
Wayan is a lover of yoga, dance and Kirtan. He originally joined ONEWORLD Retreats as yoga teacher assistant but was soon given the opportunity to lead his own retreats. Wayan completed his yoga teacher training with Yoga Arts (a Yoga Alliance Accredited teacher training) in 2010 and is a certified yoga teacher. Read more
All Inclusive Retreat
Transportation from/to airport/South Bali
7 days/6 nights of comfortable accommodation
Healthy and balanced meals
Daily Ayurvedic health tonics and healing teas
1 x Ayurveda consultation
1 x Ayurvedic Shirodara treatment
1 x Abhyanga treatment
4 Ayurvedic Workshops:
- Living the Ayurveda Way - principles and dietetics
- Daily rituals
- Cooking demonstration: Ayurvedic kitchen spices, herbs and home remedies
- Principles and importance of Panchakarma detox
1 x supervised Ayurvedic detox/fasting day
Agnihotra cleansing fire-ceremony
Purification ritual at a Hindu temple
Homa ritual
5 morning yoga sessions
3 evening restorative yoga or meditation sessions
Balinese Offering class and ritual
Guided yogic nature walk
Government tax and services
Retreat Price
| Room type | IDR | USD | AUD | EUR | GBP |
| --- | --- | --- | --- | --- | --- |
| Single | 24, 000, 000 | ± 1, 805 | ± 2, 424 | ± 1, 644 | ± 1, 395 |
| Twin | 22, 000, 000 | ± 1, 654 | ± 2, 222 | ± 1, 507 | ± 1, 279 |
Special Offers
Book 90 days prior to the retreat and... enjoy a complimentary crown massage
As a returning guest you will receive an IDR 700, 000 gift certificate.
You can use it for your tuition fee, at our spa or in our shop.
Resort
The fourteen bedroom holistic retreat is located 1.5 km from the heart of Ubud in Bali. Bordered by a small creek to the west, the eco-friendly retreat is surrounded by jungle and rice fields. The retreat centre offers two swimming pools, dining room, spa and 125 square meter yoga studio open to nature.
Each room is air-conditioned, has its own terrace, mini-bar and bathroom. Comfortable yet unpretentious. For our guests' ultimate serenity, we welcome guests of a minimum age of 14 years.
Yoga and Meditation
The yoga offered in the retreat will be in accordance with the Ayurveda principles. The program will be a combination of asanas, pranayama and meditation. Dr. Aparna will also be giving a take-away yoga program to be done at home.
Meals
The ancient wisdom of Ayurveda equates food next to God. The "prana" or energy needed for the existence is through food. The right quality and quantity of diet that is congenial to one's constitution helps maintain good health. You will be served fresh, tasteful and healthy meals based on Ayurvedic dietary principles, including the six Ayurvedic tastes (sweet, salty, sour, pungent, bitter and astringent).
Detox
During this week we will offer a day for detox to cleanse your body by releasing and flushing out toxins with the help of ayurvedic massages and ayurvedic fasting diet (one day only).
Spa and Ayurveda treatments
Part of your journey is enjoying the luxury of our skilled therapist's hands. You will experience the magic of two relaxing Ayurveda treatments which will soothe your body and mind. Other treatments are available onsite, you may wish to view our spa menu.
Program Itinerary
Transfer to ONEWORLD retreats at Kumara from the airport or anywhere in South Bali.

Day 1

17:30 - 18:30 Orientation of the retreat program

18:30 - 19:00 Agnihotra ritual
Cleansing and purifying the surroundings

19:30 Dinner

Day 2

06:00 Wake up

06:30 - 08:30 Morning yoga session

08:30 - 09:15 Breakfast

09:30 - 11:30 Ayurvedic consultation, Ayurvedic treatment or free time

11:30 - 12:30 Introduction to Ayurveda and its basic principles

12:30 - 13:30 Lunch

14:00 - 18:00 Ayurvedic consultation, Ayurvedic treatment or free time

18:00 - 19:15 Restorative yoga and meditation

Day 3

11:30 - 12:30 Session on Daily Ayurvedic Rituals/Routine
Health depends highly on how one lives every day. Following simple but effective rules and routines called Dinacharyas (daily routine) gives due emphasis to individual health care.

14:00 - 17:00 Ayurvedic consultation, Ayurvedic treatment or free time

17:00 - 18:00 Evening restorative yoga

18:00 - 19:00 Dinner

19:15 - 22:00 Purification Ritual at a Hindu Temple

Day 4

06:30 - 07:15 Mahamrityunjaya Homa ritual
To purify the mind-body, making us more receptive to receive prana/energy.

07:15 - 08:30 Morning yoga session

11:30 - 12:30 Session on Ayurvedic dietetics
In Ayurveda, the prana or energy needed for the existence comes through food. The right combination, depending on one's Prakriti/body-mind type, helps maintain good health.

18:00 - 19:15 Evening restorative yoga and meditation

Day 5

Detox day or Ayurveda fasting and Day of Silence

05:30 Wake up

06:00 Herbal detox drink

Relax back in your room

13:00 Ayurvedic detox diet meal served on your terrace

16:30 - 17:30 Session on principles and importance of Panchakarma detox
Panchakarma is the ultimate mind-body healing experience for detoxifying the body, strengthening the immune system and restoring balance and well-being.

17:30 - 18:30 Mudra pranayama and meditation

19:00 Ayurvedic detox diet meal served on your terrace

Day 6

End of silence

10:00 Ayurvedic cooking demonstration
Most of the kitchen herbs and spices we use can heal us from simple ailments. We will be learning some easy Ayurvedic recipes and how to use the kitchen herbs appropriately.

Spa treatment or free time

16:00 - 17:30 Yogic nature walk

19:45 Farewell dinner

Day 7

06:30 - 08:15 Morning yoga session

08:30 - 10:00 Liquid breakfast

Balinese offering class and closing ceremony

10:00 Brunch

11:30 - 12:00 End of the retreat
Discover more of Bali - Prior or after your retreat
You may wish to combine several journeys and explore other parts of our island.
Source: www.oneworldretreats.com