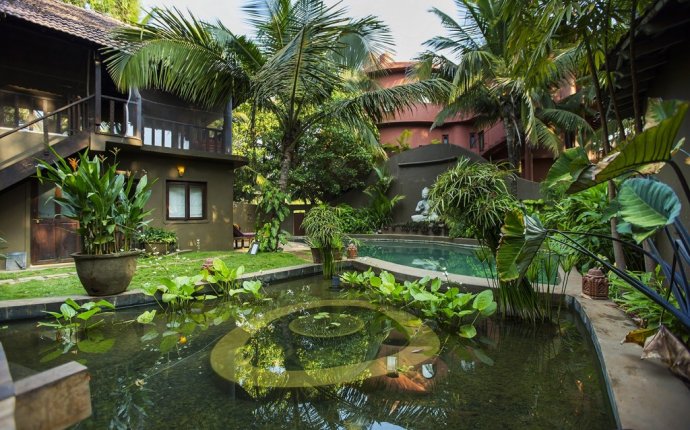 Ayurveda Yoga Meditation Resort Coonoor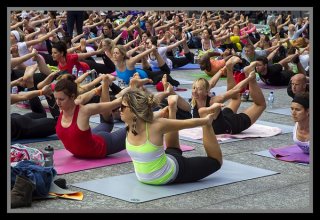 Image Credits : John
India is known for its ancient arts of healing and alternative therapies. At a time, when the world is turning to India for traditional solutions for their problems, it is time that we realise our own worth. Meditation and Yoga have been the country's USP and attracts a lot of tourists from all over the world into the country. From Ayurveda to Naturopathy to Yoga and Meditation, India has followed its own indigenous methods for healing and medicinal practices.
Yoga and Meditation are two sides of the same coin and both are incomplete without each other. Together they generate a harmony between the mind, body and soul. However, while millions have found yoga and meditation to be highly effective in providing relief from stress, there are others who are still sceptical about the efficacy of this ancient healing practice.
Given the list of advantages of Yoga and Meditation, you may want to change your opinion, if you weren't convinced earlier. There are several centres throughout the country for Yoga and Indian meditation. Here are some of the most popular spots where you can enjoy Indian meditation techniques.
1. Osho Meditation Resort, Pune
Image Credits: Priyan Nithya
The Osho Meditation Centre in Pune is one among the renowned organisation forMeditation tours of India. The campus is extremely beautiful and is spread over 28 acres. Lush greenery, black buildings and marble pathways are characteristic of the Osho Meditation Centre. Hundreds and thousands of people from different countries gather at the Osho Meditation Resort to find their inner self and rewind and relax.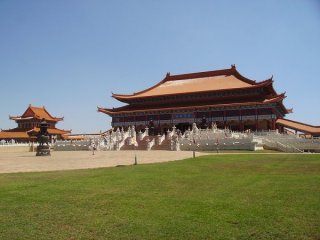 The programmes at the Osho Meditation Resort are specifically designed to the hectic and stress-laden lifestyles that people lead these days and are highly effective in relaxing the mind and body and relieving it of all tensions.
The Indian meditation programmes offered at the Osho Meditation Centre include Osho Multiversity Programme, The Daily Meditation Programme and Work as Meditation Programme.
Under the Osho Multiversity programme, different types of meditation techniques which utilise the best of therapies from the East and West are used to relax the mind and body. Furthermore, meditative therapies, Sufism, Zen, Tantra, martial arts, creative arts and esoteric sciences are combined together to help the mind and body heal naturally.
The programme is available in a time duration ranging from 1 hour to 3 weeks. All courses at the Osho Meditation Resort are held in English. However, translators are arranged for non-English speaking individuals. Usually the courses are from 9.30 am to 4 pm but special extra night sessions are also held occasionally. The Osho Dynamic Meditation is an integral part of all courses and is regularly held at 6 am.

The Osho Kundalini Meditation and Evening Meeting Meditations are held at 16: 15 and 18:45, respectively.
Under the daily meditation programme, a number of different Indian meditation programmes are conducted in the world's largest meditation hall. The programme includes the Osho Dynamic Meditation which is a five stage meditation programme that includes deep breathing, catharsis etc.
A different meditation is conducted every day. Meditation techniques such as the Osho Nataraj Meditation, Osho Mandala Meditation, Osho Whirling Meditation, Osho No Dimensions Meditation, Osho Chakra Breathing Meditation, Laughter Meditation etc are the different technique employed under this programme. Other techniques that are used to provide relaxation to individuals include the Osho Vipassana Meditation, Osho Nadabrahma Meditation and Osho Kundalini Meditation.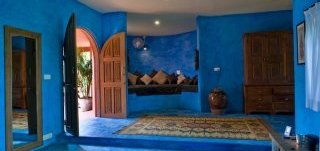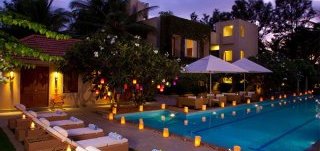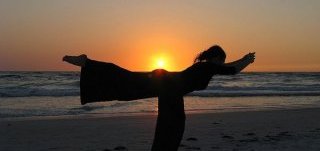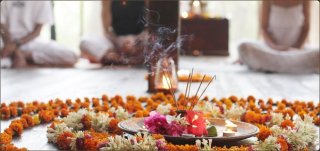 Source: www.thrillophilia.com