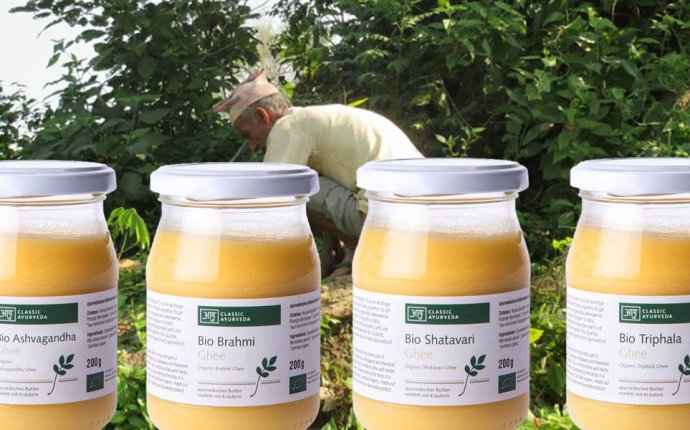 Ayurveda Products UK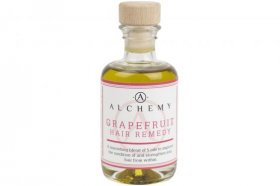 I've been on a few fad diets in my time, but Ayurveda isn't one of them. Having been around for more than 5000 years, this is more of a way of life than the latest big seller in Waterstones and I recommend everyone checks it out.
It's a system of making choices according to your constitution, or 'dosha', of which there are three: vata (thin, energy spikes, dry skin, cold all the time), pitta (stocky, hot, aggressive when out of balance) and kapha (prone to weight gain and sedentary habits, oily skin).
Most of us have characteristics of each dosha but are dominant in one: for me, it's vata.
Since learning about Ayurveda I haven't been on a strict exercise and dietary regime; rather I've regained intuition (and common sense) with regards to my own body.
After years of modelling I had taken on so many myths around food (my industry is flooded with them) that I was just eating joyless raw salads, juices and smoothies. When I realised I should be enjoying all the foods I adore to balance my vata energy: slow-cooked stews as well as hot drinks, I lost weight and stopped shivering and getting ill all the time. My energy feels on more of an even keel and I've embraced the yoga I love to do, rather than forcing myself to go on caffeine-fuelled runs.
You can be really strict on Ayurveda or you can take on the principles and see where it leads you: check out the to find out your dosha. As well as diet, I've been looking into beauty oils that incorporate Ayurvedic philosophies and I've really seen the difference in my appearance and feeling of wellbeing since using them.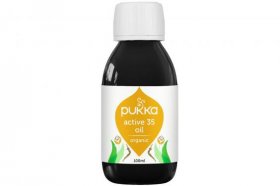 Alchemy Oils
Dreamed up by Amandeep and Ramandeep Panglin, the idea here is to take a little time for yourself each day to massage this into your scalp (or get a willing volunteer to do it for you, of course).
Oils can be really off-putting, especially when used on hair as they can weigh down fine follicles. However, this is incredibly light and you only need a small amount. I particularly like the Grapefruit Hair Remedy, which I found surprising, as the citrus usually smells far too astringent in beauty products.
This is more like someone peeling a grapefruit next to you: a delicate release of scent rather than anything overpowering. Putting this in the night before I wash my hair is a great little ritual to relax me into sleep, and I've also noticed my hair growing incredibly fast lately thanks to the castor oil – I need a fringe trim every two weeks! There are far fewer flyaways as the almond & avocado oils keep it well hydrated. If you suffer with dandruff then grapefruit helps fight this.
£24 from
Pukka Active 35 Oil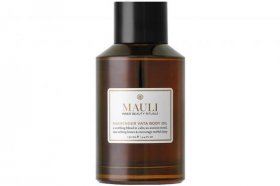 This smells divine and feels incredibly restorative when rubbed into skin after a shower and most definitely after a workout. Made in the traditional Ayurvedic way of simmering herbs in water and oil for around 12 hours, this is based on the Mahanaryan oil blend, which is apparently 'the oil that makes you into a great person'!
I'm not sure that I've gained any particular greatness after using this, but I certainly relish rubbing this in to tired, sore muscles. It smells sort of spicy - not like food, and certainly not savoury in any way - but warming and grown up and wonderful. Perfect for this chilly weather and the health kick so many of us are on after Christmas.
£12.95 from
Mauli Rituals
Mauli create beauty products tailored to the needs of each dosha. I sent my best friend Shirley, a new mum, the kapha oil and tried the vata one for myself. We both were surprised at the scent - compared to so many floral or fruity products out there, these are both far more complex and heavy. The main notes to the vata one were deep, rich frankincense, chamomile and geranium and I dotted this light oil (the base consisting of nourishing almond and sesame) on my arms and decolletage at night to help me switch off and unwind.
Shirley was using 'Spirited', which was a brighter mix of awakening scents like peppermint, juniper and ginger in an almond and grapeseed blend. She's been massaging it into temples to feel more focused and energised when her baby's asleep and she needs to get on with some work.
Sesame Oil
You don't have to spend money you don't have on beauty: I often raid my own kitchen. I'm a big fan of sesame oil, which is fantastic for fellow vatas. Just make sure you don't buy toasted or you'll smell like dinner!
I remove make up with it, use as a hair mask and even oil my body before a shower to lock in moisture. Since doing the latter, I've really noticed a difference in my skin, especially on my shins - it's far softer - just be careful not to slip in the tub.
Pitta should look for coconut oil and kapha corn oil: a cheap way to see if Ayurvedic beauty works for you.
Reuse content
Source: www.standard.co.uk