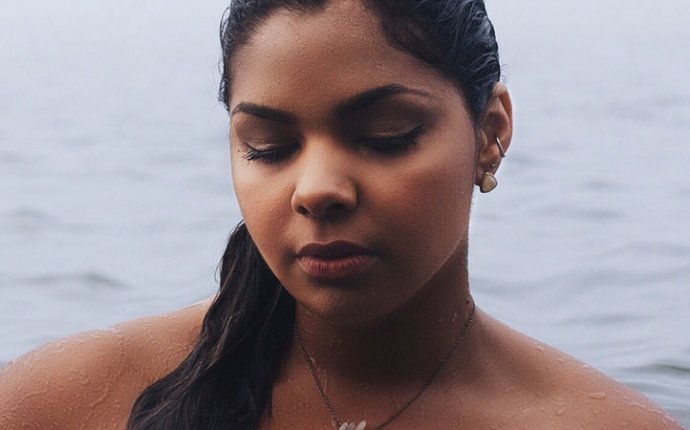 Ayurveda for Thick hair
Long or short, bouncy shining thick hair makes you confident! This is a proven fact, hair and self image go hand in hand. When even a 'bad hair day' spoils your mood, how can you live with your thinning hair everyday! While you and I may think this problem of thinning hair is concerned with men only, we need to check facts. Women too suffer from this and they make 40% of such population. Many of you may see your hair thinning all over and many others may see receding hair line from the center part of scalp which widens over time. And the worst case is when there are bald patches at the crown of your head. The only relief is that women do not get receding front hairline like men. There are many modern ways of making your hair grow thicker such as medicines, laser devices, hair transplants etc. But they are either very expensive or come with many side effects and sometimes both! On the other hand, there are many home remedies for thicker hair that can give you beautiful thick hair. Just that they need your time, effort and patience along with pampering care for your hair! And yes, these home remedies for thick hair are effective for both, men as well as women.
1. Coconut Oil Massage for Thicker Hair
Women from many Asian countries like India, Sri Lanka etc. massage their hair with nutrient rich coconut oil since countless generations. Nobody can question the hair quality of these women. They do it because they've seen their mothers and grannies do this but why should you massage your hair with coconut oil? Because this oil contains lauric acid and capric acid. Lauric acid is a triglyceride which gives out a monoglyceride called monolaurin. This element protects your hair against microbes that are one of the causes of hair loss. Capric acid, another triglyceride in coconut oil does the same function. Apart from this, coconut oil has vitamin E and other fatty acids that locks in the moisture in your hair and provide right nutrition too. As a fine moisturizer, coconut oil strengthens your hair shaft right from the root and also prevent breakages.
How to do Coconut Oil Massage for Thicker Hair?
Get this:
Coconut oil- 1-3 tablespoons depending upon your hair length.
Warm water- 1 bowl
Towel- 1
Do this:
You can either warm your coconut oil or use it as it is.
Take some oil on your palm and rub with the other palm to feel the warmth of the oil.
Now apply this oil on your scalp and massage using your finger tips.
Repeat this for all the areas on your scalp.
Also apply some oil on your hair strands to lock in the moisture there too.
Keep on massaging with gentle hands for about 15-20 minutes. This will lead to good blood circulation, also needed for healthy hair.
Now take the towel and dip this in the warm water.
Wring out the towel to discard excess water.
Place this warm towel on your freshly massaged head covering all your hair. Be careful, the towel should only be warm and not hot.
Let the towel be on your head for about 30 minutes.
Now you are ready to wash your hair.
Alternatively, you may just massage your hair with coconut oil and instead of using warm towel treatment, you may leave it overnight and wash your hair next day.
Repeat twice or thrice a week for better results.
Coconut oil massage is one of the simplest yet best home remedies for thicker hair.
2. Indian Gooseberry (Amla) for Thicker Hair
Amla or the Indian gooseberry is a rich source of vitamin C, antioxidants and flavonoids. Eating these nutrition powerhouse can give you many health benefits. Applying the same amla on your scalp can not only give you thicker hair but can also prevent premature graying of hair. Fatty acids of amla nourishes and moisturizes your hair while its nutrients help in hair growth. You can make your own amla oil at home by learning how to boil amla in coconut oil.
Source: www.rapidhomeremedies.com