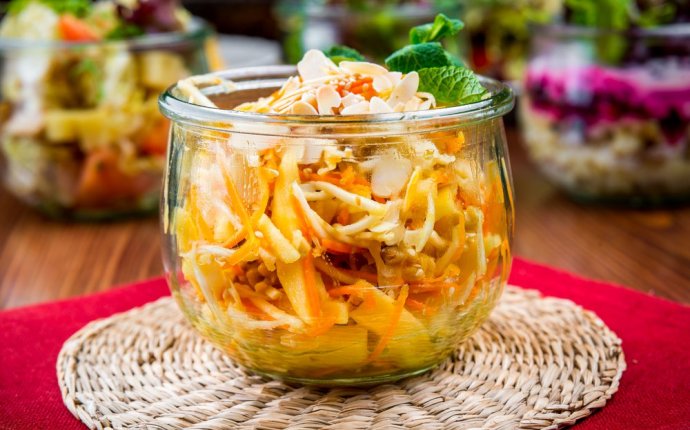 Ayurveda for Liver Disease
Liver is the main seat of metabolism. It is one of the most important organs in the body. According to Ayurveda, it is seat of all metabolism i.e. seat of "Pitta" or Fire energy of the body. Almost everything is processed in the liver, the food, vitamins, enzymes, hormones, neurotransmitters, drugs, alcohol, bacteria, viruses, proteins, carbohydrates, fats are all metabolized by liver. This is not enough but all the preservatives, synthetic flavors, chemicals, food additives, coloring agents, taste maskers etc. put extra burden on liver. Liver has to work hard to process them.
There are many liver diseases which have come up now a days and are growing rapidly. There are diseases like Hepatitis B, Alcoholic liver disease and drugs overload causing liver cells to give away leading to liver cirrhosis. Liver cirrhosis is shrinking or fibrosis of liver leading to degeneration of liver cells.
There are ayurvedic herbs and many natural remedies available for treatment of liver failure and liver cirrhosis.
Here is the list of major liver disease which are affecting mankind today. There are certain ayurvedic herbs which can be very useful for treatment of liver failure. One of such herbal blend is Yakrit plihatank churna, comprising of many ayurvedic herbs. We can read about that in the coming topics of liver care and treatment by natural means.
Alcoholic liver disease
Liver cirrhosis - causes, symptoms and natural treatment
Fatty Liver - Causes and Herbal remedies
Fatty liver causes and Ayurvedic treatment
Fatty liver signs, symptoms and Ayurvedic treatment
Liver Failure - causes and ayurvedic herbs
Liver failure and Ayurvedic Treatment - Cover the topic of Liver failure due to hepatitis, Alcohol, viruses, cancer, drugs and other toxins.
Hepatitis B Treatment in Ayurveda and Natural medicine
Hepatitis C treatment in Ayurvedic medicine
Hepatitis A treatment in Ayurveda
Liver Cirrhosis treatment using Ayurvedic herbs
Role of Phyllanthus niruri on Hepatitis B
Natural Liver Cleanse
Yakrit Plihantak Churna
Gall Bladder Stones and Natural Treatment
Jaundice Treatment in Ayurveda
Liver Detox Capsules
Bhumi Amla ( Phyllanthus Niruri )
Diet in Liver Failure
Liver Cancer and Natural treatment
What is Liver fibrosis
Dosage
Yakritplihantak Churna: 1tsp twice daily 45min. after meals OR You can boil the powder -1 teaspoonful in 400 ml water, keep it boiling until it remains 50 ml.. Strain it. And drink the water. leave the residue. Do it twice daily. Make fresh every time. Take this 45min. after meals.
Phyllanthus Niruri: 2 twice daily after meals
Echinacea Capsules: 2 twice daily after meals
Liver Detox: 2 twice daily after meals
Uses of Liver Care Pack
Hepatitis A, B, C, D, E, F, G
Alcoholic Liver Disease
Fatty Liver
Full Blown Liver Cirrhosis with or without Ascites
Elevated Liver Enzymes - SGOT and SGPT
As a preventive measure in regular alcohol consumers
Regular consumers of Pain killers and other drugs
Liver Detoxification
Where to buy Liver Care Pack?
There are many reasons for liver cirrhosis. Hepatitis B, C, D, E, F, G are one of the reasons for liver cirrhosis and liver damage. Another big reason is alcoholic liver disease, chronic fatty liver, irregular unhealthy dietary habits, sedentary life style, too much consumption of pain killers and other drugs.
There herbs like Phyllanthus niruri are well researched for their role in protecting the liver and clearing the virus of hepatitis. This herb helps to protect the liver from damages of toxins like alcohol and drugs.
There are many research papers published on the role of this herb for protecting liver from various viruses especially Hepatitis B, C and others. An aqueous extract of the plant Phyllanthus niruri inhibits endogenous DNA polymerase of hepatitis B virus and binds to the surface antigen of hepatitis B virus in vitro. The extract also inhibits woodchuck hepatitis virus (WHV) DNA polymerase and binds to the surface antigen of WHV in vitro.
The other herbs in Liver care package are having similar actions and work in a synergistic manner to reduce burden on liver cells, help them to regenerate themselves and provide a protective atmosphere. The Yakrit plihantak churna is a wonderful combination comprising many liver protecting and liver healing herbs like Eclipta alba, Phyllanthus niruri, Picrorrhiza kurrao, Andrographis paniculata and others. Andrographis paniculata is again a well researched herb for its hepato-protective roles and useful to reduce elevated SGOT, SGPT levels which are markers of liver damage.
The Liver Care Package can be taken by anyone who is Hepatitis B, C positive, Any sign of Liver damage, Severe Liver Cirrhosis, Fatty liver and who is consuming pain killers from long time. It can also be taken by those who are regular alcohol consumers. It helps to reduce the viral load of Hepatitis B, C, improves immunity, improves overall health.
Source: www.planetayurveda.com