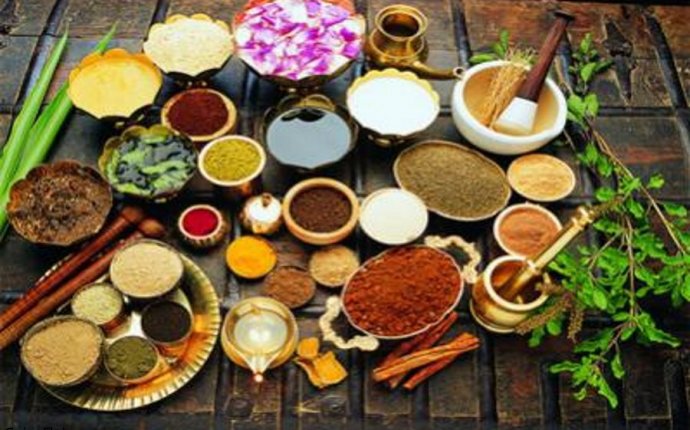 Traditional Indian Medicine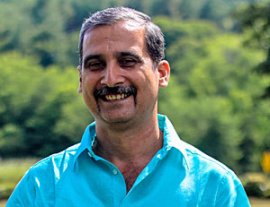 Azim Khan, PhD, Academic Director
Azim has been an academic director for SIT since 2008. He earned his PhD in health and human rights from Aligarh Muslim University. His thesis focused on sex-selective abortions and effectiveness of prenatal diagnostic techniques legislation in India. He earned an MA in human rights from the University of London, a Master of Laws from Aligarh Muslim University, and Bachelor of Laws with distinction in constitutional law from the University of Lucknow.
Azim received the Ford Foundation International Fellowship for Human Rights for academic excellence, leadership, and commitment to community. He's worked with universities in India and the US, teaching human rights, public health, and development. Azim has been a consultant and researcher for NGOs and international organizations, including the UN. He was a facilitator for SIT / World Learning and Ford Foundation's Leadership for Social Justice Program in Washington, DC. In 2007, he was awarded a Scholar of Peace fellowship by the Foundation for Universal Responsibility of His Holiness the Dalai Lama for peace initiatives in Gujarat. He hosted of a weekly show on contemporary social justice and human rights issues and co-founded several Indian organizations. He has also been a media and political analyst for the US government.
Tsering Thakchoe Drungtso
Tsering is a professor and practitioner of Tibetan medicine and astrology. He has worked as a professor at Men-Tsee-Khang Medical and Astrological Institute in Dharamsala. Currently, he is the director of the Drungtso Tibetan Healing and Astrological Centre, a Dharamsala-based nonprofit organization that promotes and preserves the rich tradition of ancient Tibetan medical and astrological sciences. The center provides consultation services and delivers courses on Tibetan medicine and astrology at an international level. Tsering's work highlights the importance of Tibetan medicine and astrology from its traditional role within Tibetan Buddhism culture and from a modern perspective.
Ashutosh Guleri
Along with a Bachelor of Ayurvedic Medicine and Surgery degree from Gomantak Ayurveda Mahavidyalya & Research Centre, Goa University, Ashutosh holds a postgraduate certificate in Panchakarma from Kasturba Medical College, Manipal University, Karnataka. He is a Panchakarma expert with a practice of holistic and traditional treatments mentioned in Ayurveda. He has treated patients all over the world. Ashutosh has presented and published scientific papers across India and translated Ayurvedic Anatomy from Marathi to Hindi. He is an avid blogger and writer.
Vivek Badoni
Brought up in the traditional mid-Himalayan town Rishikesh, Vivek has offered yoga education to Indian and international students for more than 15 years. He runs yoga meditation camps, is a certified yoga teacher, and holds a university degree. He also studied in traditional Indian fashion under the guidance of self-realized saints of Himalayas. He possesses in-depth knowledge of the Vedantic Upanisadic culture. His very simple and interactive style of teaching creates a positive platform for students.
Abid Siraj, MA, Academic Coordinator
Abid holds a master's degree in social work, specializing in reproductive and child health. He assists the academic director and helps students with Independent Study Project proposals. Abid worked for a USAID-funded project on the role of local self-government in the promotion of reproductive and child health and coordinated the Community-Based Distribution Project of Family Planning Methods. He was part of a team pioneering a public health program for India's National Rural Health Mission. Abid was involved with UNICEF's intensive immunization of pulse polio in Uttar Pradesh. He has been a visiting faculty member for SIT Study Abroad.
Rajeev Bijalwan, MA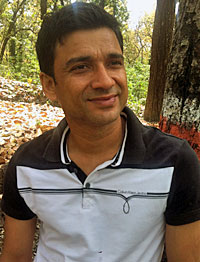 Rajeev holds an undergraduate degree in Ayurveda and a master's in international health management and development from the University of Birmingham, UK. From the Himalayan state Uttarakhand, he has extensive experience with health programs and is knowledgeable about traditional medicine and global public health issues. He specializes in health policy, planning, and program management. Since 2008, he has been vice president of the Global Education and Health Forum. His primary research interests are traditional healthcare, public health, institutional development, and health policy planning. Rajeev has helped plan interventions under the National Rural Health Mission and for the Urban Health Mission. He works with the Himalayan Institute of Hospital Trust, a graduate medical college and hospital in Uttarakhand.
Bhavna Singh, Homestay and Student Affairs Coordinator
Bhavna holds a BA from Lucknow University and recently completed a postgraduate diploma in rural development with a specialization in public health in India. She has worked with SIT Study Abroad since 2004. Bhavna previously conducted Hindi workshops for Japanese and Canadian students. She is fluent in English, Hindi, Rajasthani, Avadhi, and Nepalese. She is an athlete and Kathak dancer.
Goutam Merh, Faculty and Excursion Coordinator
Goutam earned a master's degree from Banaras Hindu University in Varanasi, India, in 1989. He has been teaching Hindi for more than 10 years for various American study abroad programs in India. He also has worked with Antioch University's Buddhist studies program in Bodh Gaya, India, and for On-Site Language Service's International Language Learning program. Before joining the Health and Human Rights program, Goutam worked with SIT's India: Sustainable Development and Social Change program in Jaipur, where he was senior Hindi faculty and excursion coordinator for two years. He has a keen sense of humor that keeps the classrooms lively, and he is extraordinarily helpful to students during excursions and field studies. Goutam, who is fluent in Hindi, Bangala, Gujarati, Bhojpuri, Brij, and English, is an expert on Indian culture and development issues.
Source: studyabroad.sit.edu