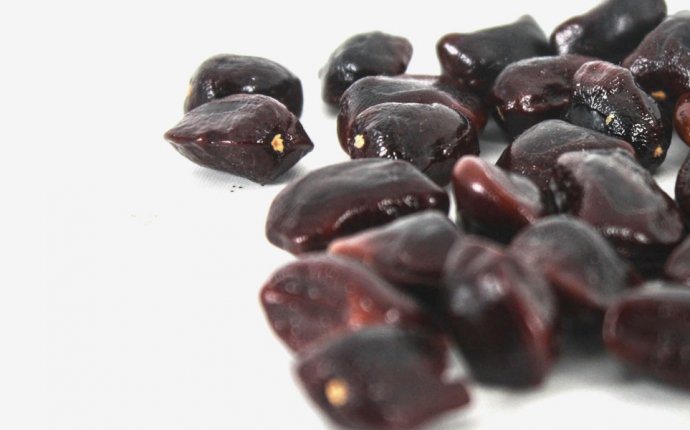 Tamarind Benefits Ayurveda
The Ayurvedic palate covers six different tastes: sweet, salty, pungent, bitter, astringent and sour. Each one of them needs to be included at every meal for us to avail of the goodness they have to offer. The sour taste, for example, is said to help digestion, cleanse the tissues and help in the absorption of minerals. One of the star foods used in the Konkan region and also in Maharashtra, Gujarat, parts of Kerala and the Kannada region, is Kokum, aka Garcinia indica, twin sister of Garcinia cambogia. Of late, the latter has acquired glam quotient as an ingredient for those looking to lose weight, a property which Garcinia Indica can also boast of.
Kokum is a native of the Western Ghats and for this reason is known as Malabar tamarind. It has culinary as well as industrial uses, while also having remarkable therapeutic values. It contains B complex vitamins such as niacin, thiamin and folic acid plus high levels of Vitamin C; it is a good source of magnesium, potassium and manganese. But where it is an absolute winner is in its content of hydroxy citric acid, normally abbreviated to HCA. In fact, as of now, Garcinia indica and cambogia are the only known source of HCA. And it is for this reason that kokum has been deemed to have weight loss capacities. It is the rind of the kokum fruit, small and green when unripe but a deep purple when mature, which is very rich in HCA, the element that imparts tartness to it.
So, how does HCA operate as a fat burner? First, it inhibits the conversion of carbohydrates into fats; then it works on the enzyme which plays an important role in the synthesis of fatty acids and in transforming sugars into triglycerides and lipids, thereby slowing the production of fats. This property of kokum therefore is an added bonus for controlling bad cholesterol (LDL).
Another major active ingredient in kokum is Garcinol; it acts as an antioxidant, anti-inflammatory, anti-bacteria and anti-carcinogenic agent. Much research has been carried out on Garcinol and it has been found to be neuroprotective, contributing to the brain's health. As such, it may have a positive effect in regulating Alzheimer's disease. Since Garcinol also inhibits the formation of histamine, it is beneficial against allergies.
Again, research has shown that this compound could become a viable alternative to the antibiotics used in the treatment of H. pylori infection as it is developing resistance to the current drugs. As far as the anti-carcinogenic property of Garcinol is concerned, it is particularly helpful in cases of intestinal, colorectal and pancreatic cancers., Garcinia Indica has also exhibited good anti-tumour activity against human leukaemia HL-60 cells. As an antioxidant, Garcinol is a voracious free radical scavenger and has been found to be beneficial against ulcers.
Let us now see how Ayurveda and local health systems use kokum. We have already seen that it is deemed to be beneficial for digestion and this resonates with what modern research has shown. Since kokum also has an astringent quality, Ayurveda also uses it to treat dysentery. The famed kokum juice is renowned for its cooling and pitta balancing qualities. To combat hyperacidity, just add salt to the sweet beverage. A decoction of kokum rind is prescribed for treating rheumatism, which results, as we know, from inflammation. In cases of gastro-intestinal disorders too this is advised. Ayurveda also prescribes kokum for the treatment of ear infections. Being anti-fungal, it is also used to treat intestinal parasites.
Kokum has many more therapeutic uses. According to the book published by The Konkan Fruit Fest, the xanthone found in the fruit's pericarp has no less than 28 health benefits, some of which we have already seen. We may add that it is also anti-neuralgic, helpful for gum diseases as well as in glaucoma.
Turning our attention to the seeds of Kokum, we see that they contain 23 to26 per cent of oil which remains solid at room temperature as it has a high melting point. This property makes it an ideal choice for cosmetic and confectionery uses. Kokum butter is very effective in relieving cracked heels. Given its non-greasy but emollient texture, it gets easily absorbed by the skin, and as it is not easily oxidised and contains vitamin E, it is a very popular additive in creams and lotions. The confectionery industry uses it specifically for manufacturing chocolates given that its high melting point makes it suitable for warmer climates.
From the culinary perspective, kokum, known by various names according to different regions, is used across diverse regions. One of the most popular preparations is that of solkadi, a Goan speciality in which coconut milk and kokum are used. It can be had as a drink after meals to aid digestion or along with rice and vegetables. To prepare it, you need to soak 10 to 12 kokum rinds in 1/2 cup of water for about half an hour, then squeeze them and add 2 cups warm water as well as 2 cups coconut milk; add salt and temper with mustard seeds, cumin, garlic, asafoetida and red chillies. Rasam can also be made by omitting coconut milk. Whenever a recipe calls for tamarind, you can replace it with Malabar tamarind.
To conclude, we would like to say that in focussing only on one aspect of something, for example, the weight loss property of Garcinia we miss out on the larger picture. Instead of reaching out for various supplements, let us make food our nutraceuticals.
World-renowned seed activist Vandana Shiva and Navdanya Director Maya Goburdhun believe in the power of local superfoods. Navdanya is actively involved in the rejuvenation of indigenous knowledge, culture and forgotten foods
Source: www.thehindu.com