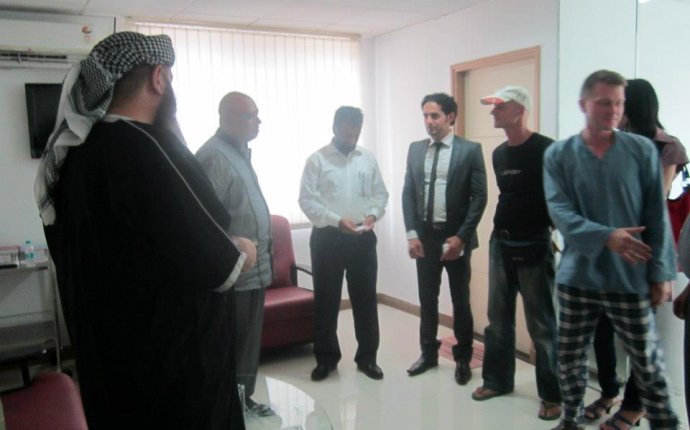 India Medical Guide
A combination of high-quality care (for international patients), cost savings, and access to affordable complex treatments make India a favored option for many people seeking healthcare abroad.
India is one of the world's most popular medical tourism destinations, and the rate of foreign patients receiving treatment in the country is growing by 20% each year (Youngman, 2014).
This guide is based on the most common questions our Care Team receives from international medical travellers inquiring about treatment in India.
Why travel to India for healthcare?
The main driver of India's health tourism lies in its ability to provide specialized complex treatments for competitive prices. India also has many hospitals that meet high international standards, and English being so widely spoken makes it a very attractive option for medical travel.
With 8 million tourists per year, the country has the necessary infrastructure to enable medical travellers to feel comfortable, including hotels, tours, and many other helpful services.
Finally, India has a long history as a wellness destination and is renowned for its traditional healing practices. The prospect of recovering in a wellness retreat is just one of the many reasons people are drawn to India.
Why are India's prices so competitive?
There are several reasons why medical treatments in India are more affordable than elsewhere. Here are some of the most important ones:
Out of pocket / private payment for healthcare:
Because so many people pay for surgeries and other treatments out-of-pocket, there is less room for hospitals to inflate prices as the patient paying the bill wants to ensure it is as low as possible. This is different from countries like the US, where insurance companies regularly pay bills (even if they are unreasonably high), and insurance contributions increase as a result. In this situation, the insurance company that pays the bill does not necessarily lose out in the long run (the patient does).
Competitive market:
Out-of-pocket payment also means that people are likely to shop around for the most competitive prices, resulting in price competition. This forces hospitals to become more efficient in their operations. Hospitals are run as profitable companies and must provide a quality service at an affordable price in order to compete.
Hospital size and economy of scale:
India has a huge population of over 1.2 billion people. Its cities' population density is very high, so huge "super-specialty" hospitals are built to provide quality healthcare. These hospitals benefit from high patient numbers and therefore economies of scale. They also acquire specialized expertise and are able to invest in expensive equipment (such as diagnostic imaging devices) as their high patient numbers ensures that costs are recovered.
Where do India's medical tourists come from?
India attracts around 200, 000 medical tourists per year from abroad (Youngman, 2014). Some previous estimates put India's number of medical tourists in the millions, but these inflated figures likely included the many Indian citizens travelling between its cities for healthcare.
Most of India's medical tourists come from regional countries like Bangladesh, Nepal, Pakistan, and Sri Lanka. Estimates suggest visitors from these countries comprise 85% of India's medical tourists, with the other 15% being visitors from the UK, the US, the Middle East, and others (Youngman, 2014).
Similar to other countries with a growing medical tourism industry, India's government recognises the potential economic benefit from attracting medical tourists. Medical tourists contribute to India's economy through their medical fees, and they often travel with at least one accompanying person. People having complex surgeries are likely to spend more time in the country than a regular visitor, contributing to the tourism industry through hotels, travel, dining out, etc.
Which Indian cities are popular for medical tourists?
India's largest cities attract the most international patients, with Delhi, Mumbai, and Bangalore leading the way in India's growing medical tourism industry. Scroll left and right on the images below to view more hospitals and super-specialty hospitals.
Located on the west coast, Mumbai is India's most important hub for trade, business, commerce and culture.
Bangalore is home to a booming high-tech industry and is the largest of India's southern cities.
Delhi, India's capital, is home to over 25 million people and is the second largest urban area in the world.
Do I need a medical visa to receive treatment in India?
All visitors to India need a visa and a passport valid for at least six months from the first date of entering the country. For complex healthcare-related procedures, a medical visa should be obtained. For less time-sensitive treatments like minor dentistry work and cosmetic procedures, a tourist visa should suffice.
Source: www.medigo.com