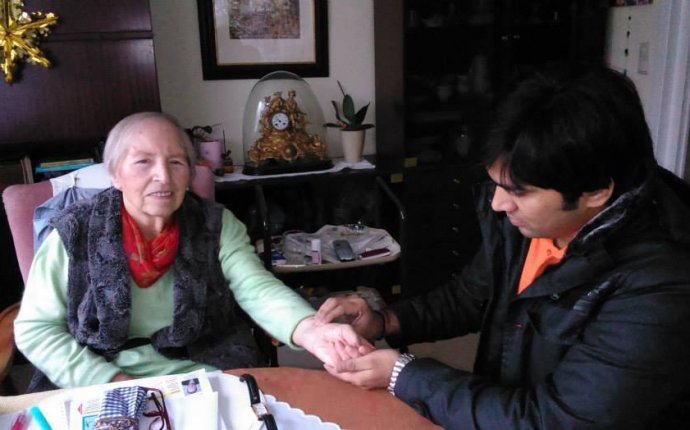 Hidradenitis suppurativa Ayurveda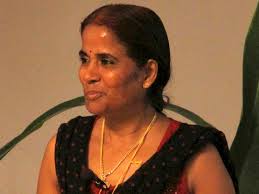 Meet the Indians who have lead or are leading raw vegan foods and natural lifestyle. In alphabetical order:
Anjali Sanghi
Anjali is a blessed soul, a strong spirit, a dedicated mother and wife. She is the President & Co-Founder Trustee of 'Indian Raw Vegan Foundation'. She also an internationally acclaimed award winning artist-painter, natural healer, author and speaker.
Anjali has chosen a fruits and greens based, balanced lifestyle since 2012. She is a nationally and internationally certified practitioner in various fields of holistic healing including her PGD from Apollo Hospitals Education and Research Foundation.
Anjali believes in empowering families to become self-sufficient in taking their responsibility in all spheres of life, step by step as per their own choice and pace, thus serving all other species and environment as a whole.
Anandi Vaithialingam, Auroville, Tamil Nadu
Anandi Vaithialingam is the Director of Raw Food Centre in Auroville, Tamil Nadu, INDIA. The Centre runs 'The Satchitananad Raw Vegan Restaurant' which serves raw vegan, organic and delicious soups, salads, pasta, sauces, pizzas, breads, crackers, chocolate mousse, pies, ice creams and more… It also offers daily workshops, residential courses and retreats for everyone.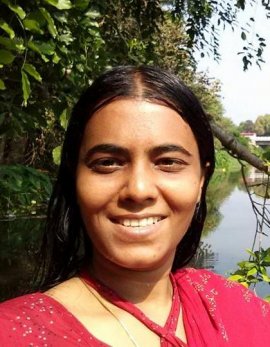 She has been trained in 10 week Spiritual Live Food Apprentice Programme from Dr. Gabriel Cousens, Tree of Life Rejuvenation Center, Arizona, USA. She is now passionate about sharing the benefits of including more Raw Vegan foods in your lifestyle. She holds an intense desire of bringing physical, emotional, mental and spiritual health to everyone, which is the very base of all well-being, there by uplifting our planetary consciousness.
Aruna Maheshwari, Chennai, Tamil Nadu
Before three years Aruna had several health issues including mild Hidradenitis suppurativa (painful recurrent skin breakouts like boils). Modern medicine or Ayurveda could not cure it. They could only help her in managing the problem. She got weaker and was tired almost always for no reason. After giving birth to her 1st baby things became worse. She had no stamina to take care of her baby and was suffering from chronic fatigue, constipation, mood swings, boils, giddiness, diabetics and more… Aruna then stumbled on Raw food Detox and gave it a try.
In just 20 days her energy level increased and her HS, was almost gone. Her eyes & throat became clear, No flatulence, No odor in feces, urine & sweat (which is a miracle that can happen only when you put the right fuel to your body).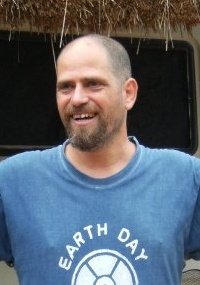 After 2 months her blood sugar became normal, no mood swings or giddiness. She lost extra weight, tiredness and got better with great clarity in mind… She slowly regained her health and is now enjoying every moment of life with her kid and family.
Accidentally she also followed the laws of nature and received optimal body-mind as a gift from mother nature. She says that: 'This natures Diet (yogic/Sattvic diet) helps in spiritual growth.' Her meditation has become more deep.
Aviram Rozin, Auroville, Tamil Nadu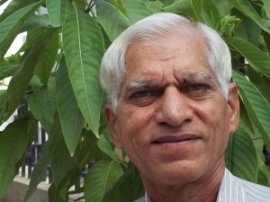 Aviram Rozin, a raw vegan, is the co-founder and International Director of SADHANA FOREST, a vegan volunteer community and non-profit addressing issues of deforestation, climate change and animal rights in India, Haiti and Kenya. Eleven years after its founding and with the help of thousands of international volunteers, Sadhana Forest teaches Permaculture and sustainable living, increases food security through ecological transformation, reclaims wasteland to productivity and restores groundwater levels, all of which help to raise local living standards. Aviram has trained people in Permaculture and food forestry India, Haiti, Kenya, the US, Canada, Spain, Portugal, Belgium, the UK, Morocco and Brazil. He lives with his wife, Yorit, the Co-Founder of Sadhana Forest and their two daughters in Sadhana Forest in Auroville, South India.
Shri B.V. Chauhan, Gujrat
Shri Balu Valjibhai Chauhan is a B. E. Electrical and retired in Sept. 2004 as a Superintending Engineer, Gujarat Electricity Board. He then started an integrated programme of primarily a Raw Vegan lifestyle and made "World Without Medicine" as his mission.
He has conducted more than 1200 seminars in India & abroad through which crores of people have already benefitted worldwide. His activities have spread on their own through word of mouth. Millions of people all over the world have started implementing his 'New Diet System' and have got rid of chronic diseases and have improved their health. Thousands of people have changed their dietary system in India particularly in state of Gujarat, Maharashtra, Madhya Pradesh, Rajasthan, Punjab, Jammu Kashmir, Bihar, Uttaranchal, Himachal Pradesh, Jharkhand, etc. There are followers in countries like U.K., USA, Canada, South Africa, Australia, East Africa, Belgium and more.
Source: indianrawveganfoundation.com