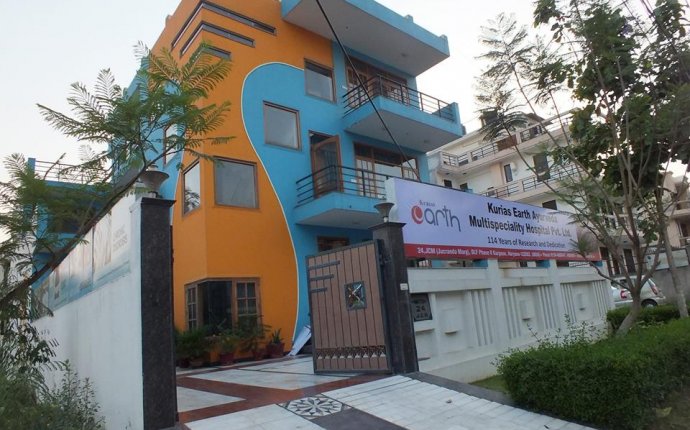 Earth Ayurveda Hospital
Located near Kollangode in the Palghat District of North Kerala, India, and fringed on one side by the majestic Western Ghat mountain ranges, Kalari Kovilakom the 200 year old palace, is where history meets natural tranquility. Belonging to the Vengunad chieftains, direct descendants of Prince Dharmavar- man, the Kalari Kovilakom Palace was originally surrounded by land rich with Venga trees that have healing properties. The place naturally caught the attention of prince Dharmavarman, who turned it into a kingdom. Dharmavarman is believed to have come to Kollangode to seek healing for a serious skin ailment. The fresh spring waters and the mountain air cured him. Later his grandson Vira Ravi is said to have inherited the land and begun the legacy of Kalari Kovilakom. According to history scholars, when the Zamorins of Cali- cut established their powers over the Vengunad kingdom, one of their own family members took over the reins there and is believed to have brought with him a lamp or'villakku' which was passed down the generations and worshiped as Goddess 'Bhagavathy'. The shrine of this goddess is still a place of worship in the present Kalari Kovilakom palace, built by 'Dhatri Thampuratti', the Ranee of Vengunad in the 19th century. This palace remains the last surviving aspect of this erstwhile kingdom. It took the visionary zeal of the CGH Earth Group to retain the palace's legacy and historical value while converting it into a place for traditional Ayurvedic healing. Thanks to their efforts, the spirit of tradition has been kept alive at Kalari Kovilakom.
Since the Vengunad kings were patrons of the classical arts ‐ especially Kathakali dance and Carnatic music — such cultural programmes are an essential part of the daily ritual at Kalari Kovilakom. Dance and music performances, with the use of traditional Indian instruments such as mrudangam, flute, violin, harmonium etc depicting mythological stories are a way of life here as in early times. The 'Kollengode Arattu', a traditional temple festival held annually during the first week of January to honour the Kollengode deity 'Avvappan' has been another custom passed down through the generations with which Kalari Kovilakom is closely associated. Featuring a resplendent procession of elephants, along with the 'Panchavadhyam' – a classical musical ensemble of five different instruments and performances, the festival lends the whole atmosphere a carnival-like feel.
The Living Space
Set within the palace grounds of the old Vengunad kingdom, Kalari Kovilakom offers 18 well-appointed suites with modern amenities and a clinic with 12 treatment rooms. The living spaces and the gardens at Kalari Kovilakom complements the healing process with its nurturing and warm environment and an unobtrusive, quiet adherence to discipline.
Source: www.cghearthayurveda.com