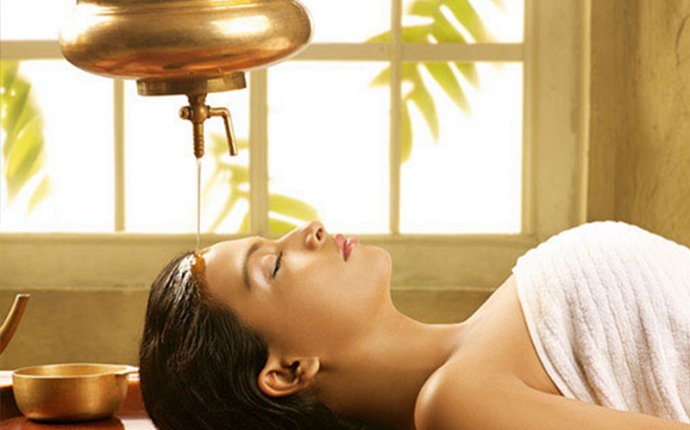 Ayurvedic hair treatments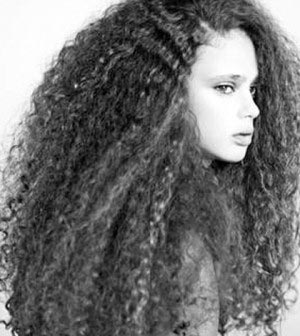 I've long been impressed by the nourishing, strengthening and growth enhancing properties of Ayurvedic products in a Haircare Regime. The long list of herbs and ingredients can been quite overwhelming and put you off immediately. However, giving these products a try may just be your saving grace!
I noticed the benefits of Ayurveda in my Hair Regime in Feb, 2012, when I did my "7 Months Post Relaxer Length Check", following my big relaxer cut in November. Okay, the growth wasn't Rapunzel jaw dropping kinda long, but considering my transitioning struggles, I knew my DIY Scalp Oil- comprised of a good load of Ayurvedic ingredients, was definitely the reason I had a good amount of new growth and my hair was, and still is, super healthy. So, if you like what you've heard so far, and are thinking of adding some Ayurvedic spice to your life, then here are some simple steps on how…
First things first, what exactly is Ayurveda?
Ayurvedic regimes incorporate the use of herbs and natural powders native to India, which are used religiously and renown for the evident role they play in boosting long, thick and voluptuous hair. To top it off they are preservative/silicone/synthetic ingredient and sulphate free!
Toot that horn!!!
Ayurvedic Hair Care Ingredients List
I've decided against a long winded list but stuck to the products that are easily accessible and that focus on specific hair needs. Hey, you may even have some of these in your spice cupboard already! I've also highlighted the ones I use…
Neem | Acts as an antibacterial powder which is widely used to cure, or control dandruff, therefore promoting a healthy scalp.
Henna | Natural dye, as well as hair strengthener and temporary shaft thickener, is also used to encourage smoother and shinier hair.
| Antioxidant properties, known to reduce hair loss and promote growth and hair strengthening.
Amla (amalaki) | Great hair conditioning properties, whilst also strengthening, nourishing and keeping grey hairs at bay
Bhringraj | Used as a natural conditioning agent as well as hair loss reducer.
Shikakai | Used as a scalp cleansing age
Hibiscus | Encourages healthy hair growth, conditions hair, prevents hair loss and also known to thicken new growth.
How do you incorporate Ayurveda hair care into your regime, the simple way?
My rule of thumb with Ayurveda is a little goes a long way! A tsp or two in every step of your hair regime is all you need
Shampoo + 1/2 tsp Hibiscus + 1/2 tsp Neem
Conditioner [co-wash] +1/2 tsp Hibiscus + 1/2 tsp Neem + 1/2 tsp Brahmi
As for Deep conditioning and Pre-pooing, here are some recipes I love love love…
Coconut Relaxer Pre-shampoo / Hot Oil Treatment
1/2 cup of Extra Virgin Coconut oil
1 tsp of Brahmi
Slowly drizzle onto your scalp and massage through your hair.
Pre-poo overnight, under a shower cap and wake up to butter soft hair in the morning!
Henna Gloss Protein Deep Conditioner
100g BAQ Henna powder
1 cup of Conditioner
1 cup Deep Conditioner
20g Neem powder
2 tbsps Shea butter
1/2 cup Extra Virgin Coconut Oil
Mix Henna and Neem Powder in a bowl then add 1 cup of Deep Conditioner and 1 cup of regular Conditioner to the powder mix.
Add melted Shea butter and melted EVCO into the mix.
Part hair into sections and apply Henna using gloves.
Leave Henna gloss treatment for one hour, or longer depending on the outcome you want (longer = deeper conditioning + more visible colour effects).
Rinse Hair thoroughly and co-wash to finish off.
Coconut Cream Softening Deep Conditioner
1 Cup Extra Virgin Coconut Oil
1/2 Cup of Coconut Cream
2 tbsp of Hibiscus Powder
Mix solidified EVCO with Coconut Cream and Hibiscus Powder. Apply all over hair and leave under shower cap for an hour. Then rinse and commence with quick co-wash to get rid of oil residue.
Source: everydayayurveda.org