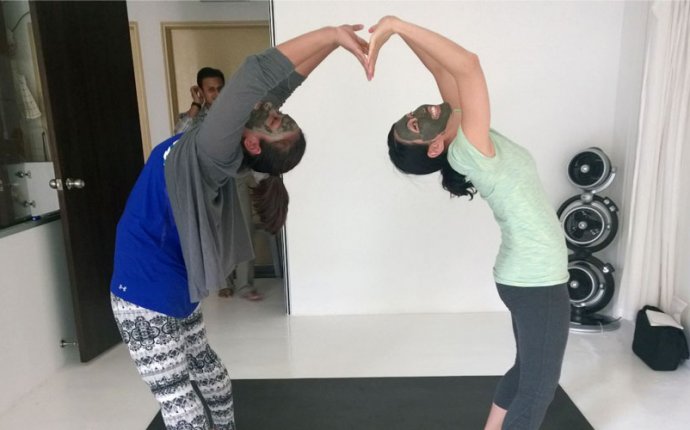 Ayurveda Therapy Course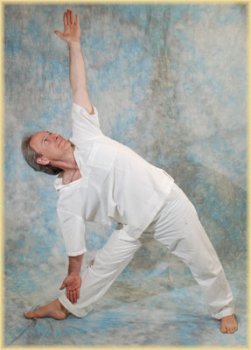 "Yoga becomes a powerful therapeutic tool when the principles of Ayurveda are properly applied to it"
~ Dr. Marc Halpern
Yoga Teachers: Take your yoga practice to a whole new level!
Classical Ayurvedic Yoga Therapy™ will transform your life - and your yoga practice - in ways you may not have even realized was possible!
Join Dr. Marc Halpern and Marisa Laursen in March, 2017 for a journey of a lifetime -
This 13-day course will be held at the stunningly beautiful Sivananda Ashram Yoga Retreat on Paradise Island in the Bahamas.
________________________________________________________________________
"This is an essential program for yoga teachers who are looking to deepen their knowledge of yoga and healing." - Michelle Weiss
"I feel like what I was taught before was unskilled compared to what I know now. Our teachers has given us the tools to heal ourselves and the world." - Arati
In this certification program designed specifically for yoga teachers, participants will learn how to adapt yoga classes toward the specific needs of each individual, including deep instruction on the energetics and use of asana, pranayama, chanting and meditation for healing purposes based upon Ayurvedic principles.
In addition to learning how to apply this knowledge to others, this program also provides an opportunity for a personal journey within, allowing you to explore your own Ayurvedic constitution and create a lifestyle that leads to inner peace and healing.
Dates: March 4 - 17, 2017
Location: Sivananda Ashram Yoga Retreat, Paradise Island, Bahamas
Space is limited - register today! ~
This program qualifies for 120 hours of Yoga Alliance Continuing Education credit.
"The teachers were great. Their knowledge covered a wide spectrum and they were very in tune with each of us." – Raymond Thouin
"As a yoga teacher, I think this should be a part of every teacher training course." – Carla Olla 2008
In this amazing hands-on program you will learn:
Foundational Ayurvedic Principles & Philosophy
Ayurvedic Lifestyle and Psychology
Nadi, Chakras & the Five Vayus
The 5 Koshas and Healing
The 3 Gunas and Healing
Prana, Tejas & Ojas and Healing
Energetics of Asana and Pranayama
Vata, Pitta and Kapha Yoga Asana Classes
Pratyahara & Meditation as Healing Tools
Introduction to Yoga Nidra
This program is designed exclusively for:
Yoga Teachers
Yoga Therapists
Ayurvedic Practitioners with a background in Yoga
This 13-day residential program provides the skills to:
Customize yoga classes to balance the doshas
Create unique Ayurvedic Yoga workshops
Practice or teach asana, pranayama, kirtan & meditation for healing based on Ayurvedic principles
Offer private classes addressing the specific needs of the individual
Explore your own Ayurvedic constitution
Create and inspire in others, a lifestyle that leads to inner peace and healing
"This program consistently offers an experience beyond measure for students and teachers alike. Hearts open, consciousness transforms. Shifts happen on all levels of body, mind and soul. Lifelong relationships form. The beautiful, deeply spiritual ashram environment provides the perfect yogic setting which lovingly supports personal and professional transformation." ~ Marisa Laursen
Dr. Halpern and Marisa Laursen invite you to join them in the beautiful Bahamas for this deeply transformative course. You will get to experience ashram life while learning classical teachings along with daily yoga classes, delicious vegetarian food, daily meditations, satsang, walks on the beach ~ and more!
Limited space availability - register today!
Quotes from Past Participants
"It is rare to get the opportunity to learn from such authentic, knowledgable teachers who have such a gift for making the wisdom of Ayurveda and Yoga accessible, useful and understandable" - Krystyna Szadkwsi
"Dr. Halpern and Sri Devi (Marisa Laursen) were excellent and the perfect balance of Shiva and Shakti" - Stefani Chan
"This course blew my mind! I had so many a-ha moments that took me years to find answers to" – Reena Parikh
"This was a very good course and I enjoyed both teachers. Every yoga teacher would benefit from taking this course" - Maryam Shironlou
Source: www.ayurvedacollege.com