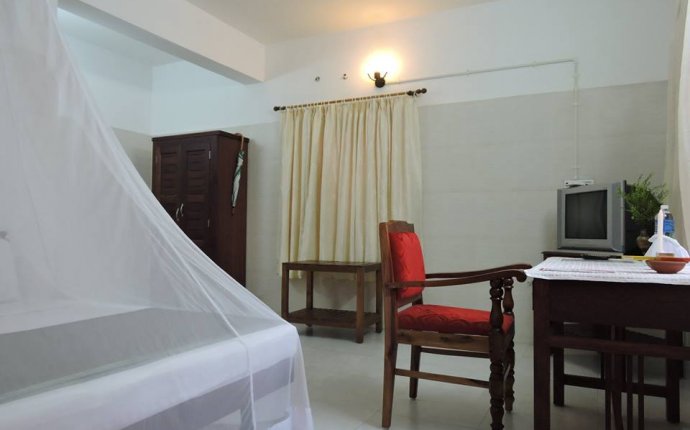 Ayurveda Packages in Kerala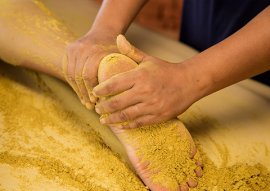 The cells and tissue of the body change over the years. It is therefore necessary to refresh and rejuvenate the body's systems in order to preserve the balance between body, mind and soul.
Rejuvenation Package
The course of rejuvenation includes synchronised body massages, performed by two therapists with medicinal oil and cream, plus Sirodhara, medicinal steam baths and oral medicine. Rejuvenating face masks are also part of this package. This treatment is taken daily for 90-120 minutes for a period of 7-14 days.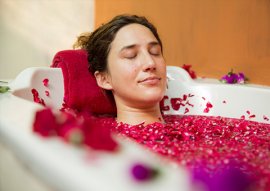 Focus
curative
Intesity
Yoga
The Ayurvedic weight reduction programme encompasses herbal powder massage and treatment with various medicinal herbal oils.
Slimming Package
Massages are given for 28 days. This programme also includes medicated steam baths and the oral intake of herbal juices and infusions. The goal is to achieve long-term weight loss by changing the metabolism.
A special Ayurvedic diet plan is recommended during treatment.
Focus
preventive
This is a programme for the beauty-conscious. The treatments consist of herbal face packs, herbal oil massages, herbal teas and steam baths.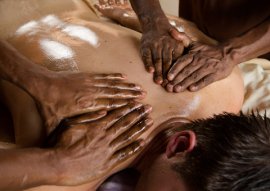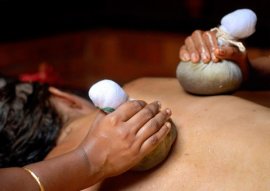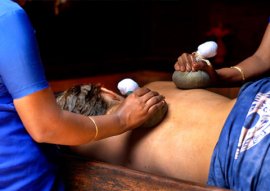 Source: www.somatheeram.org