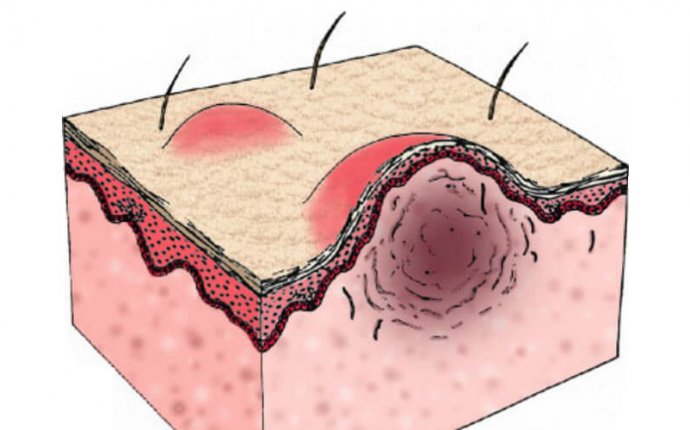 Keloid Treatment in Ayurveda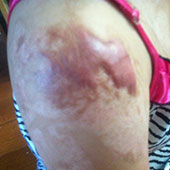 Keloids & Keliod Scars: Treatment & Cure
Keloids (keloidal scar) are expansion or overgrowth of fibrous scar tissue extended beyond the spot of an original wound. Keloids often form within a scar tissue caused by burns, surgical incision, chemical injuries, insect bite, pimples, scratch, wounds, accidents, body piercing and acne. Usually keloids occur at the site of an injury but sometimes it appears suddenly on the skin. The color of keloids varies from pink to flesh-colored or red to dark brown. Scarring is natural and comes as part of the healing process. But keloids are a more serious form of scarring. In some cases keloids cause itching and pain. It sometimes enlarges as a red raised lump on the skin. Keloids can appear in any part of body and most of the times keloids become abnormal scars going beyond the boundary of an original injury. (Keloids are sometimes wrongly spelled as kelloids, kiloids, kyloide etc)
Treatment for Keloid Scars
Treating keloids from a very initial stage onwards is very important to forbid the growth of keloids into a more complicated case. But a complete solution to keloids is still a miracle to modern science. Padanjali traditional ayurvedic keloid scar treatment centre has been offering natural successful keloid scar removal treatments helping thousands of people across the world to completely get rid of keloids.
Starting keloid scar treatment at Padanjali Ayurvedics is very easy. The treatment for keloid scarring can start after initial consultation with doctor through phone or internet. A complete healing of keloid scars requires certain precautions before and during the period of medication.
Agnijith – Keloid Removal Cream
Agnijith, an alternative ayurvedic medicine for the treatment of keloids, cures keloids naturally. In worst cases keloids usually break and blood and puss come out. This curative herbal medicine is highly effective to heal the wound, remove the dead cells and stop puss and blood. Agnijith is a cream with high anti-microbial properties, which is easily absorbed by the skin and increases blood circulation at the capillary level. The healing power of Agnijith and its ability to refurbish skin into the earlier vitality has won worldwide recognition and reputation over the years.
Application of Medicine:
Apply a thick layer of Agnijith on keloid and keep on the skin for 2 hrs.
Apply a thick layer of Agnijith on the affected site at every 2 hr in the case of open wound keloids.
Wash keoids with mild soap and in the case of wounds rinse with sterilized cotton.
Keep the medicine in cool place. The cream should be applied only at room temperature.
Source: padanjaly.com