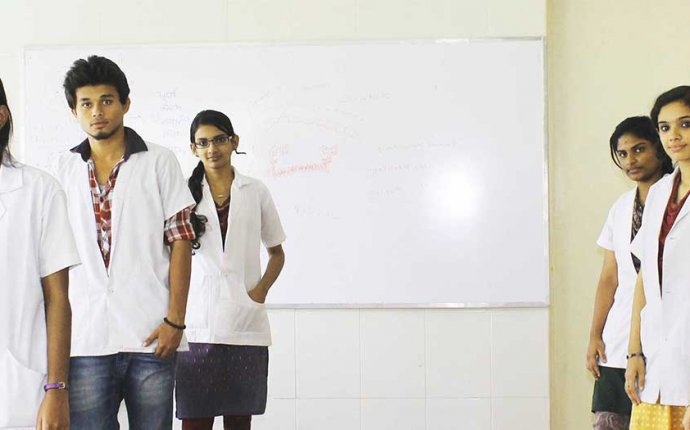 Ayurvedic Medical College
Kunwar Shekhar Vijendra Ayurved Medical College and Research Centre (KSVAMC & RC)
Kunwar Shekhar Vijendra Ayurved Medical College and Research Centre established in the year 2014 as a constituent department of Shobhit University, Gangoh is recognised and approved by the Central Council of Indian Medicine vide Government of India, Ministry of Health and Family Welfare, Department of AYUSH Letter of Permission No. R.120-EP(IM-I) dated . The college will be developed as a prestigious centre for education in Ayurveda, nationally as well as internationally.
Ayurveda is one of the most ancient systems of medicine serving the mankind as the parent of all other systems of medicine. It is said to be the Upaveda of Atharvaveda, due to this fact this system of medicine possess a unique feature of being holistic, eternal, and practical. The river called Ayurveda has its origin from the Vedas and flowing through the great classics called samhithas of great Acharyas of Ayurveda as Charaka, Susrutha and Vaghbatta.
Ayurvedic medicine is a system of traditional medicine native to the Indian subcontinent and practiced in other parts of the world as a form of alternative medicine. In Sanskrit, the word ayurveda consists of the words āyus, meaning "longevity", and Veda, meaning "related to knowledge" or "science". Evolving throughout its history, ayurveda remains an influential system of medicine in South Asia. The earliest literature on Indian medical practice appeared during the Vedic period in India. The Suśruta Sahitā and the Charaka Sahitā were influential works on traditional medicine during this era. Over the following centuries, ayurvedic practitioners have also identified a number of medicinal preparations and surgical procedures for curing various ailments and diseases.
Mission
Kunwar Shekhar Vijendra Ayurved Medical College and Research Centre established at Gangoh by Shobhit University will become a pivot for development of this God's science globally. Our mission is :
To facilitate the growth and development of Ayurvedic education
To impart high quality graduate and postgraduate training in all branches of Ayurveda
To envision, organize and conduct research on various aspects of Ayurveda
Source: shobhituniversity.ac.in