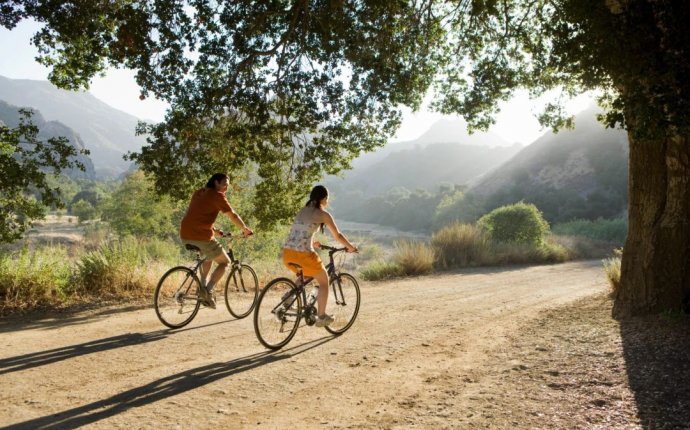 Ayurveda Santa Cruz
Shekhar V. Annambhotla, BAMS, MD in Āyurveda (India), YICC, RYT, Founder and Director of The Ojas Āyurveda Yoga Wellness Center (Allentown, PA); Board of Directors, National Āyurvedic Medical Association; Faculty Member, Kripalu School of Āyurveda; Adjunct Faculty Member, Āyurvedic Academic (Seattle, WA); Founding Faculty Member, Association of Āyurvedic Professionals of North America.
Jay Apte, B.A.M.S. (University of Poona, India), M.S. (Biomedical Sciences, Pharmacology, University of North Texas) (1991), founder and President of the Āyurvedic Institute of America, author of the Ayurvedic cookbook You Are What You Eat" and of many articles on Ayurveda, and founder of the Āyurvedic food line "ĀyurFoods."
Indira (Ann) Bulkin met her teacher, Shri Brahmananda Sarasvati, then known as Dr. Mishra, in the summer of 1971. The following spring she became a full time resident at the newly established Yoga Society of San Francisco where she studied intensively for five years. In 1973 Dr. Mishra asked Indira to start teaching Sanskrit and in the early 1980s he named her as the head of the Sanskrit Department at the Yoga Society. In 1993 Indira graduated from UC Berkeley with a BA in the Sanskṛit language before earning her Master's degree in physical therapy. She has been continuing her Sanskṛit studies with Dr. Ram Karan Sharma since 1999. In 2010 she and her husband, Shanta, started the East West Sanskrit Institute.
Shanta Bulkin met Dr. Rammurti S. Mishra (later known as Shri Brahmananda Sarasvati ) in the summer of 1972 at Ananda Ashram in New York State. Shri Brahmananda Sarasvati referred to Sanskrit as the "washing machine of the mind" and Shanta felt this effect change his life. Shanta started teaching Sanskṛit in the late 90s and has been continuing his studies with world-renowned Sanskṛit teacher and writer, Professor Ram Karan Sharma. Since 2010, when he and his wife, Indira, started the East West Sanskṛit Institute, Shanta has been the primary entry-level teacher at the Institute.
Cynthia Ambika Copple, BA, CMP (MA - Āyurveda (hon), is a founding Board Member and Past President of the National Āyurvedic Medical Association; Director, Lotus Holistic Health Institute, Santa Cruz, CA. 1985-present; Āyurvedic Consultant in Santa Cruz l985-present; San Jose (1998 – present); President and Founder, Lotus Herbs, 1983-present; Director, Lotus Holistic Health Institute Pancha Karma Clinic, 1990-present; Twin Lakes School of the Healing Arts, staff teacher, Āyurvedic Massage, 1990-2005; Lotus Holistic Health Institute, Āyurvedic Massage Intensive Trainings, 1990-present.
Dr. John Douillard, DC has written and produced numerous health and fitness books, CDs, and DVDs. He has been teaching and lecturing internationally for 25 years and publishes a free wellness video-newsletter filled with the latest studies and research. He was the Director of Player Development for the New Jersey Nets in the NBA and currently directs the LifeSpa Āyurvedic Retreat Center in Boulder, CO, where he lives with his wife and six children.
Steven Highburger has been deeply immersed in Vedic Studies since the 90's and is a teacher of Vedic Astrology, Āyurveda, Vastu and Sanskṛit. Steven studied intensively with the world renowned master of Vedic Traditions, Hart deFouw, and also received the highest level of certification from the American College of Vedic Astrology (ACVA) and is currently a certified teacher and tutor for ACVA. Steven is a graduate of the Āyurvedic Institute of New Mexico where he spent four years studying classical Āyurveda under the direction of Dr. Vasant Lad. Steven teaches internationally and maintains a busy private practice in San Rafael, CA.
Rucha Kelkar, BAMS, MPT, is the director of "Ayurbliss" Āyurveda Wellness for Mind, Body and Spiritual Health. She received her graduate degree from University of Pune, India and secured a top rank in all three academic years of her Āyurvedic education. She is also a licenced physical therapist and has a master's degree in physical therapy.
Manisha Kshirsagar, BAMS, LMT, DY&A (India), an accomplished Āyurvedic Physician, Naturopath and Yoga instructor has been teaching Āyurveda around the world for over 20 years. She is a regular faculty member in Sanskṛit and Panchakarma.
Suhas G. Kshirsagar, BAMS, MD (Ayu. India). Graduate of Pune Āyurvedic University, is an esteemed clinician who has treated over 15, 000 clients. He is a Research Consultant for Āyurvedic nutraceutical companies, and also is one of the few Āyurvedic Practitioners in the U.S. who practices Medical Astrology.
Vasant D. Lad, B.A.M.S., MASc., Medical Director of the Ayurvedic Hospital in Poona, India, for 3 years, Professor of Clinical Medicine at Poona University School of Ayurvedic Medicine for 13 years. For the past 27 years he has taught in the U.S. He is Director of the Āyurvedic Institute in Albuquerque and author of Āyurveda, The Science of Self-Healing, Āyurvedic Cooking for Self-Healing (with Usha Lad), The Yoga of Herbs (with David Frawley), Secrets of the Pulse: An Āyurvedic Art of Diagnosis, and The Complete Book of Āyurvedic Home Remedies.
Yashashree (Yash) Mannur, BAMS, BA Sanskrit, is a graduate of Poona University in India in 1996. She has practiced Ayurveda for 13 years in the U.S. and is President of Shubham Āyurveda. She teaches Sanskṛit, Pancha Karma, Lifestyle management and other Āyurvedic subjects.
Shraddha Ravani, NAMA Certified Practitioner, has been involved in fundamental research in biological sciences, focused on breast cancer at a National Laboratory for the last two decades. Currently, she is working as a scientific program manager, providing programmatic management for large-scale federally funded research grants to aid in the development and implementation of strategic plans and regulatory oversight. Shraddha did her undergraduate work in Microbiology and post graduate work in Medical technology in India. She also has a Master's Degree in Āyurveda from Mt. Madonna Institute in Northern California, where she now serves as a director of the MMI Āyurvedic Research Center. Shraddha is passionate about bringing awareness to health and healing by integrating her knowledge of Biological and Āyurvedic sciences.
Source: www.mountmadonnainstitute.org